S3T Sun Mar 5 - EthDenver Report, Web2 UX for Web3, Intl Women's Day, Decentralization & human rights, Green chili stew, Crows
---
📈 📉 Macro / Headlines / Trends
Stocks are up, but consumers are reducing their discretionary retail spending. The Crypto market dropped sharply this week due to end-of-month liquidations and breaking news that Silvergate - a Federal Reserve member bank that positioned itself as the go-to bank and lender for crypto is facing insolvency.  This tweet shows a good chart and summary.  
---
🌏 Change Leadership
March 8 is International Women's Day. This week's cover art honors this special day using the official colors of International Women's Day, Green, Purple and White. It's a perfect opportunity to reflect and learn from the examples of some of the most influential female change leaders. Here are some of the top lists from recent months and years:
---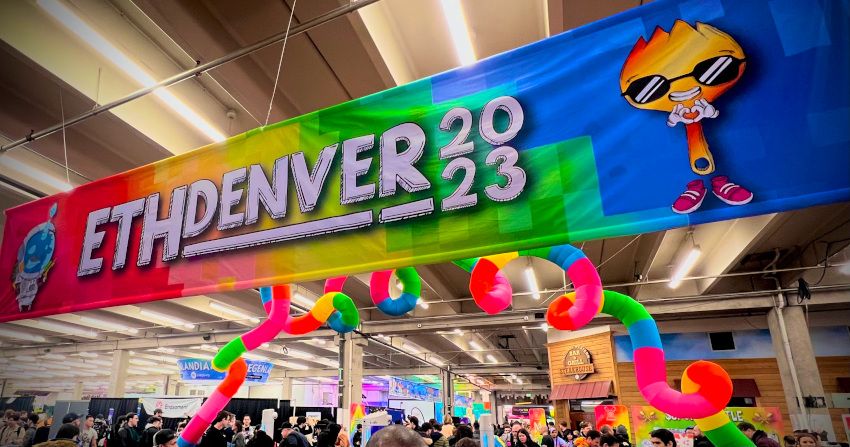 🏔🏔🏔 EthDenver 2023 Report
This week I had the chance to attend EthDenver, one of the OG Ethereum hackathon events, which includes a sprawling exhibition hall of the top Web3 and Crypto companies and provides a pulse on the outlook of the industry. Below I've shared a gallery that captures the mood and the focus, followed by highlights from specific projects and teams.  
Seen in downtown Denver:
Data Storage: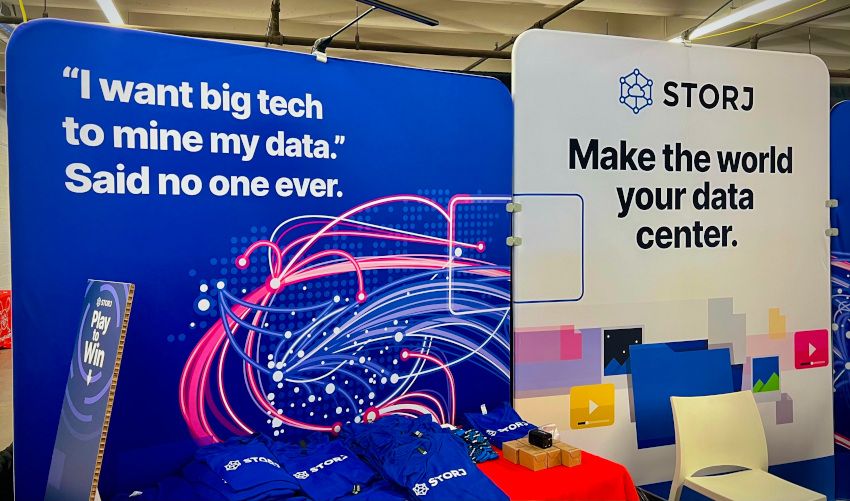 Search Infrastructure: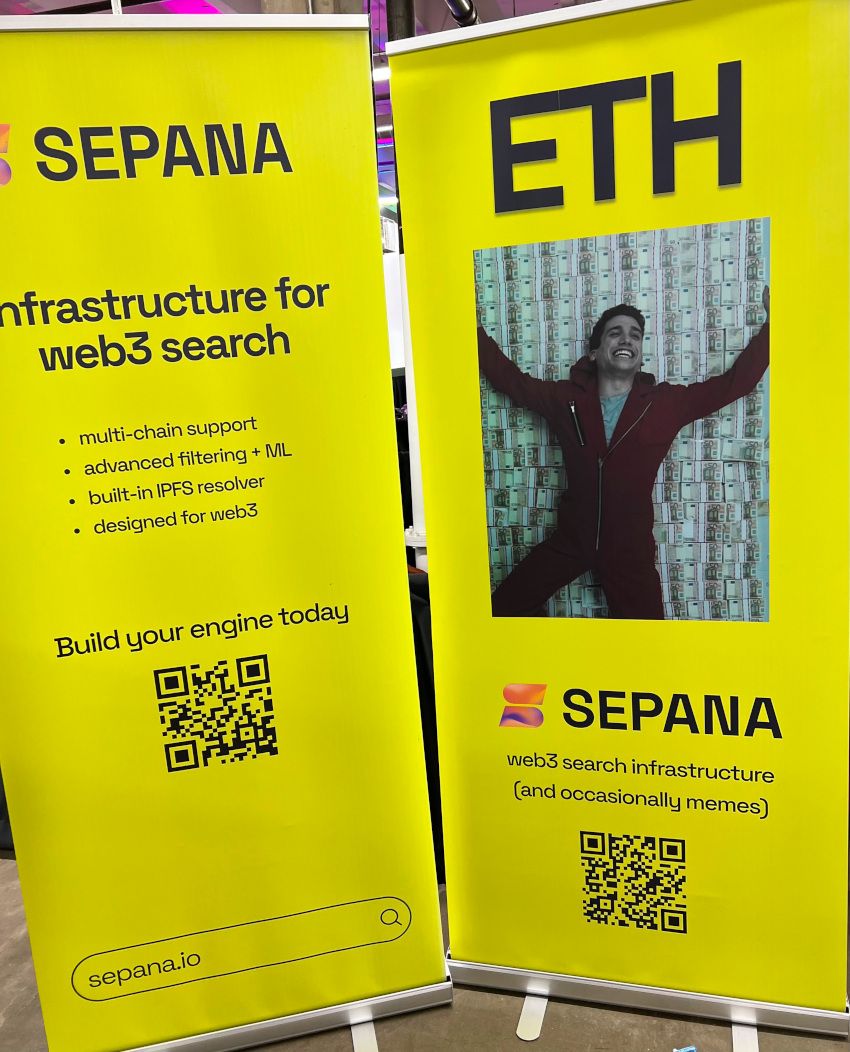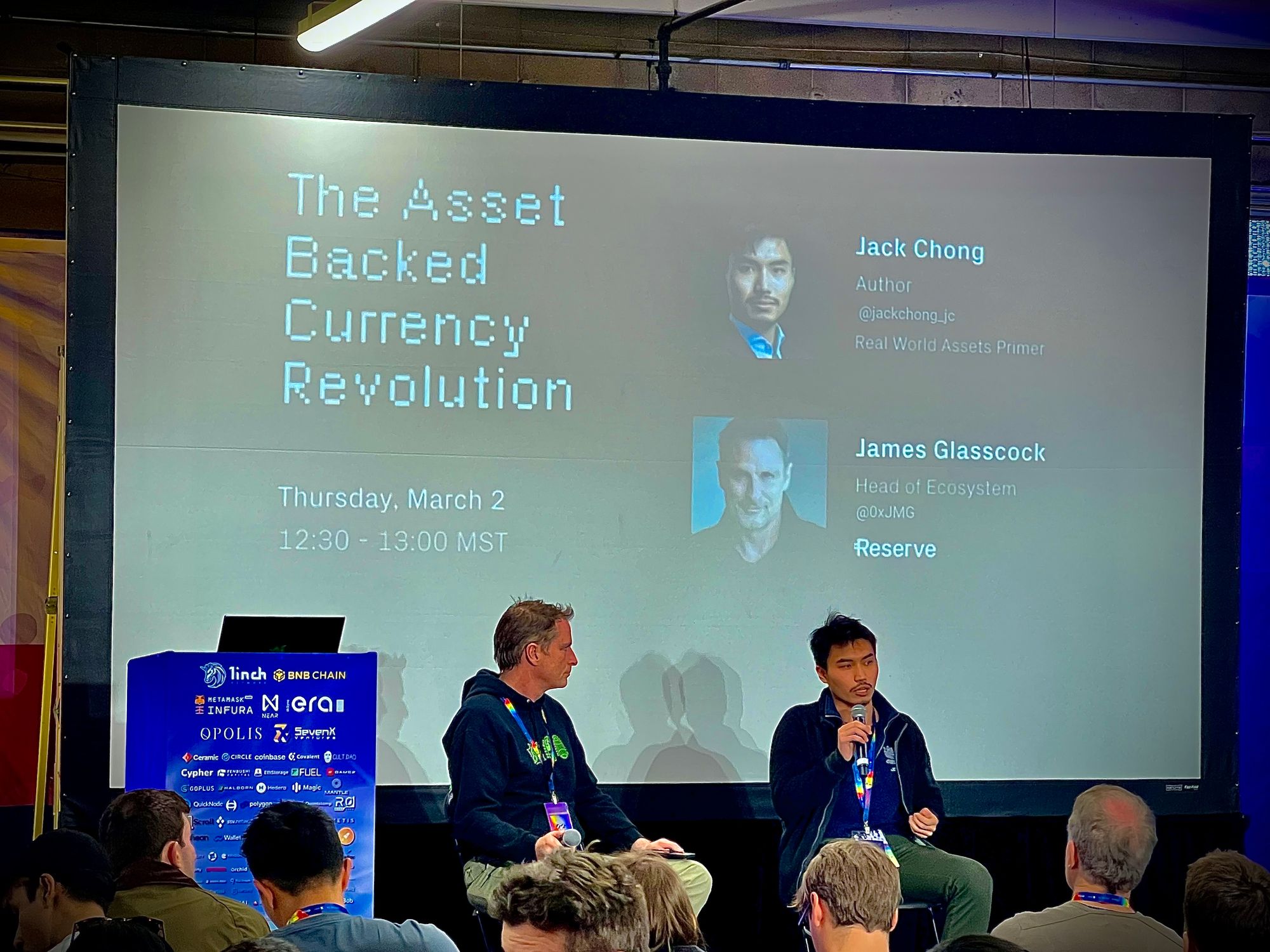 And it wouldn't be a crypto conference without a supercar with dogs all over it.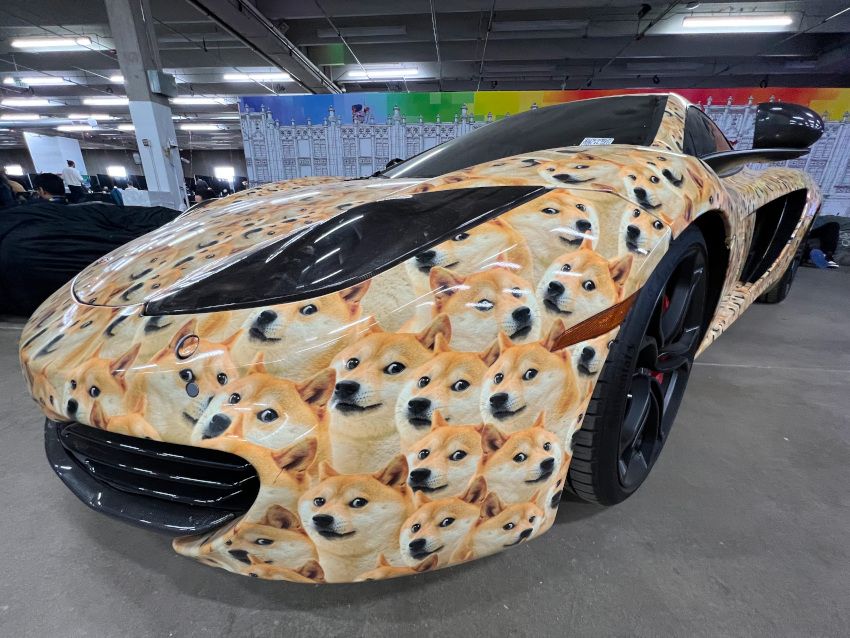 Key Takeaways
The Web3/Crypto community is starting to buckle down and get serious about figuring out how to make decentralized apps usable and secure for the masses. It definitely feels more customer-centric vs. the "screw you if you're not a HODLer" attitude that felt so pervasive before the sobering events of 2022.
Usability: Web2 Transaction Experience for Web3
It was refreshing to hear multiple speakers and project leaders  acknowledge that web2 users most likely will not have crypto wallets and will not have the patience to deal with gas fees, long wallet addresses, etc. A phrase I heard was "we need to bring web2 transacting to web3 - meaning ...make the experience similar to what users are familiar with.
Leading companies are experimenting with ideas like minting assets for the customer and enabling Web2-like transaction experiences that consumers are already familiar with.
Magic new wallet company is one example of how leading players are innovating a better user experience.  
Other wallets are joining the pursuit of better user experience and user interface (UXUI). Mew Wallet has a dedicated UIUX person who is driving usability improvements on the Mew wallet - which also was the official wallet of Eth Denver. Attendees used it to display their tickets, and spend tokens to purchase food at the event.
Security
Security, code quality and user safety are also key themes for teams building new apps. Again, this - at least from my view - is a new and welcome development.
Knowledge gaps
In spite of the improvements in real-world practical focus, it was telling however that no team I talked to knew what Hi-Trust was. Some team leads also acknowledged that there are a lot of developers who started in Web3 without ever having exposure to formal programming languages, application design principles, software development life cycles (SDLC) and best practices.
Awareness is the first step. I'm glad to see the industry recognizing that they have knowledge gaps.
Notable Projects
These are just a few examples of how the community is steadily building out all of the practical supporting applications and infrastructure for the next finance, data and compute ecosystems.
Why all this matters
The need for a well-architected decentralized computing and finance ecosystem is more urgent than most realize.
Here is an example:
This Ford patent envisions a world where one's car (and we expect, other possessions) can be remotely controlled by centralized parties (like banks, or lenders). The patent language describes turning off options in the car, and ultimately having the car drive itself to another location.
The graphic below illustrates the crossroads we are at right now. Decentralized control is critical in a fully automated world run by code. Centralized control AND full automation without transparency creates a danger zone for human rights abuse.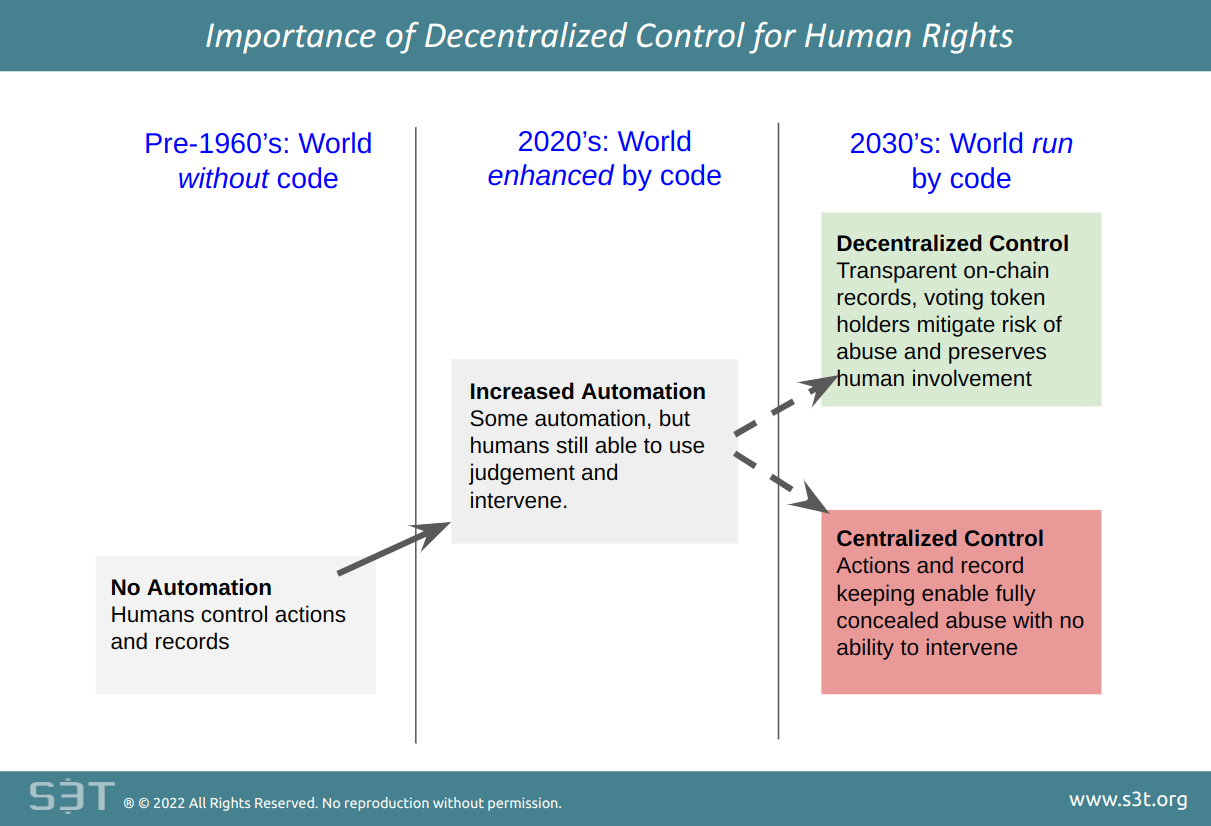 For Web3 and financial innovators working for a more equitable future, keep in mind there are other players out there who are thinking about ideas like this one: a world where a few mega-corporations have absolute control over personal property and mobility. In that kind of world, those with the most capital get to control every aspect of people's individual daily lives.
---
🍱 Sensible Ideas
I am blessed to be part of a family that knows their way around the kitchen and the campfire. So each week I share what I call "sensible ideas" for good times and good food!
Green Chili Stew
A southwestern favorite, Green Chili Stew is made with Pork (Carnitas), Hatch Chiles, vegetables and sometimes potatoes. Here's a picture of the version I had this week at The Buffalo, in Idaho Springs, Colorado: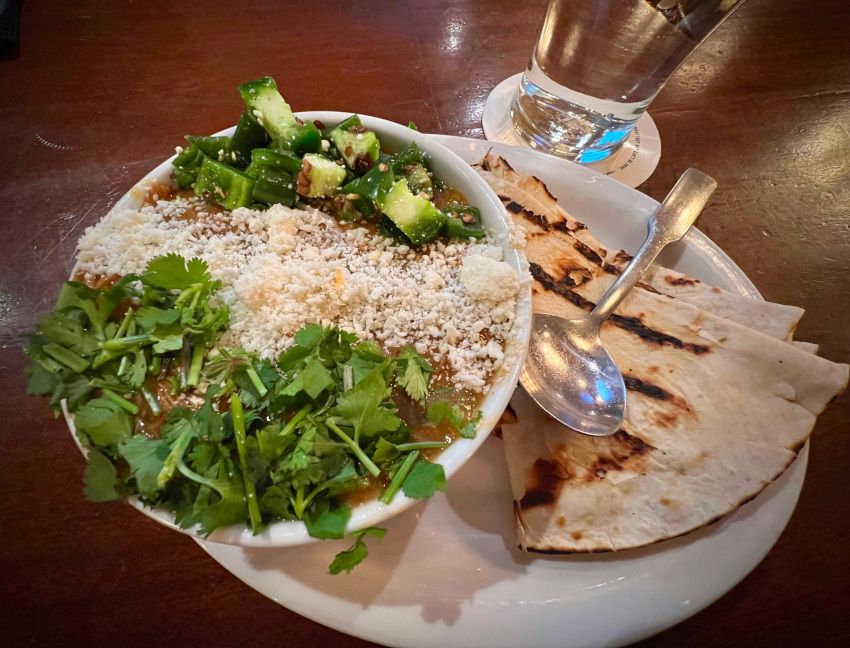 If you'd like to make it yourself, try the New Mexico Tourism Department's recipe.
And, for your future road trips, here are two epic locations where Green Chili Stew is at its best:
Gouldings, Monument Valley Arizona - where I first encountered Green Chile Stew in July 2002.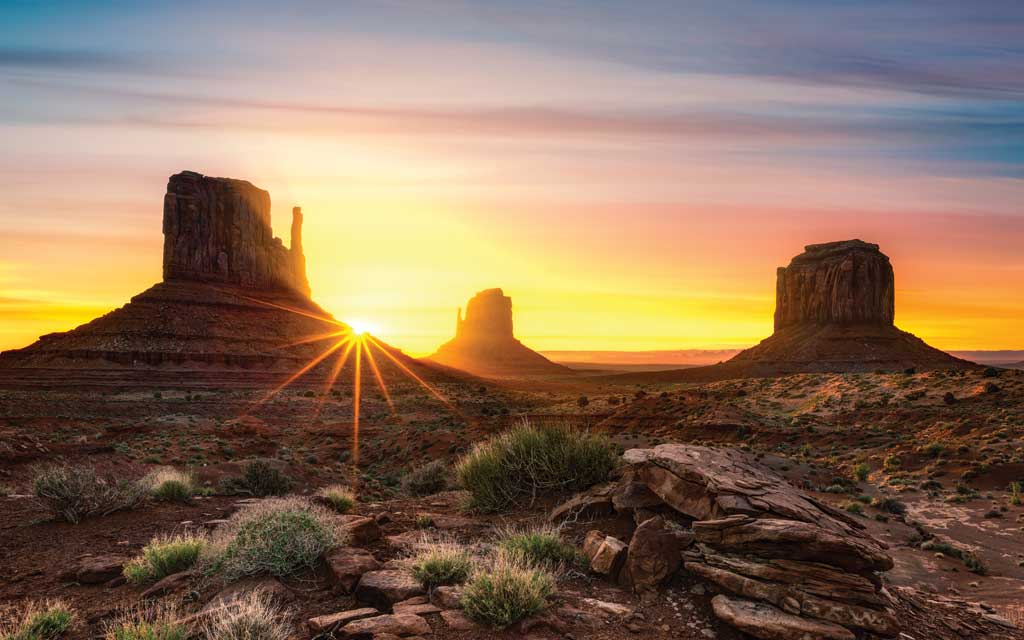 The Buffalo, Idaho Springs Colorado - where I had it again this past week.
---
🌄 Nature Notes
How to increase your appreciation of the treasures of the natural world, and nurture its capabilities.
Crows and Self Awareness
Crows continue to astonish us with their intelligence and how much we've underestimated it. New evidence indicates that crows are self aware and know what they know.
At the link below, this Cornell University Bird Academy learning module delves further into the mind and world of Crows, backed by decades-long research into their rich family lives and their problem-solving skills.
---
💬 Final Note
Thanks again for reading and sharing. Hope you are all S3T for a successful week! Feel free to forward this to a friend and continue the conversation on Twitter or LinkedIn.
Coming Soon: I am going to be offering coaching that provides weekly 1:1 sessions. Stay tuned for more details. DM me if you want to be added to the waiting list.  
Thank you!
Ralph
---
Opinions mine. Not financial advice. I may hold assets discussed.