S3T Sun Mar 12 -Bank fails, GPT for Sheets, AI Advertising, Staking, Guns solution, Mason Farm, Cooking together, 3 Questions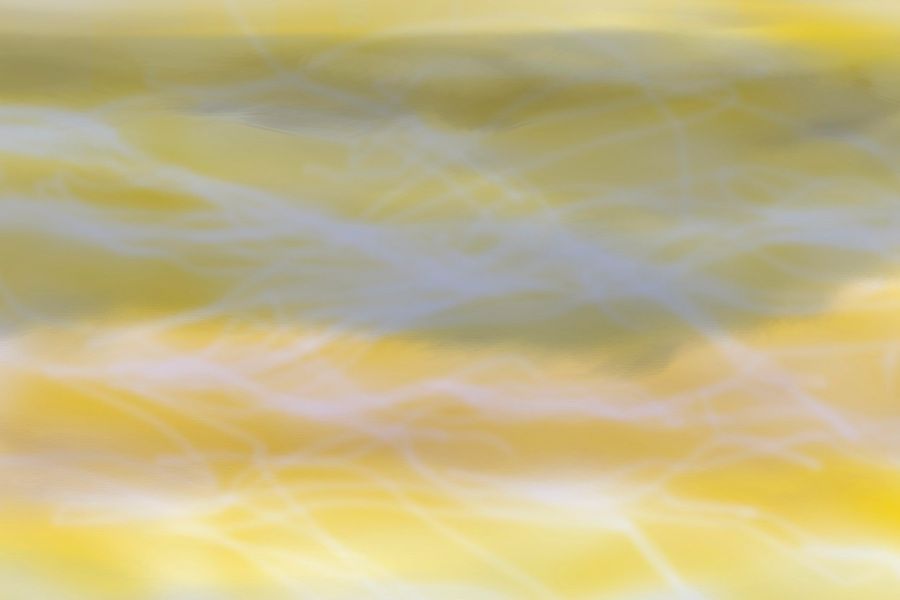 📉 Macro - more uneven impacts from inflation
Quick Glimpse of the Big Picture economics shaping your customer and stakeholders decisions.
Good times here and there
The Hospitality industry is hiring fast. And 25 crypto and web3 companies received funding - continuing the focus on security, privacy and decentralized finance for this emerging industry. Asset Tokenization - representing real-world assets as digital tokens on a blockchain - is becoming a theme in 2023.
Inflation taking a toll: consumers - and banks
The toll on individuals: Under duress from inflation, consumer brands are pushing consumers to their spending limits. Household debt is up and younger individuals are struggling with credit cards and loan payments.
Banks are impacted too: Silicon Valley Bank, the largest in the valley, collapsed Friday (FDIC statement here), another victim of higher interest rates. Earlier this week panicked VCs and their startups withdrew $42B on rumors the bank faced trouble. Startups were already withdrawing at higher rates due to the fundraising climate. 87% of the deposits were uninsured.  Janet Yellen hinted that other banks are on a watch list (top suspects listed here). Expect a ripple effect on young companies across the industry.
💯 Boost your economics IQ: The Economist has published its A-Z of Economics - a short dictionary of economics terms and phrases explained in simple terms. Highly recommended.
---
🔎 Emerging Tech
Emerging capabilities that offer new solutions and sometimes new risks.
GPT for Google Sheets(!)
You can now incorporate ChatGPT inputs directly into Google Sheets using the formula =GPT.  Go here for a step-by-step to set it up and examples of how to use the formula. This video shows it in action.
GenerativeAI and Advertising
More and more marketing and advertising groups are adopting AI to generate content for a customer engagement. Tools like ChatGPT are prompting some groups to bring content creation back in-house where in theory they can exercise more direct control over the end result.  
"You can train the AI on an avatar, like, 'What kind of contract work is Sabrina the soccer mom looking for?' As a consultant, this kind of profile-building would normally take me weeks, but the amount of information you can get in a short amount of time is incredible."
"I think it's going to raise the bar so substantially for how businesses are going to show up in advertising that if you don't improve your language, you're going to be left behind"  - Morgan Knox, Content Marketing Consultant.
Implications for Analytics
This may also change how we think about accessing and managing data - GPT modeling feels like we're beginning to automate large portions the data value chain that traditionally was managed by data analytics specialists.  
Key Takeaway: There is a Cambrian explosion of GPT based capabilities good and bad underway right now. Expect these new capabilities to have significant impacts to investment, product talent and go-to-market strategies for companies large and small.
Staking Crypto - Rules are Changing
Coinbase changed its staking rules to lower its risk of running afoul of the SEC. Staking - making your crypto available to enable on-chain transactions - lets you earn higher returns than traditional banks offer.
Under Coinbases new rule, Solana (SOL), Cosmos (ATOM), Cardano (ADA), and Tezos (XTZ) will all require unstaking (can take hours/weeks) before they can be sold or transferred.
Coinbase users who want to retain their ability to quickly move out of an asset can opt-out by unstaking their assets before March 21. What to watch: will this erode the prices of these assets?
---
🌏 Change Leadership Example: Omaha 360
Omaha has significantly reduced gun violence, homocides and police complaints thanks to Omaha 360 a collaborative effort that brings local government and community stakeholders together on a regular basis to listen, share updates, and decide what issues to focus on in the next 7-10 days. This profile shares an overview of the working processes, and this Omaha 360 web page has contact information.
Boston, Kansas City other others are launching efforts based on the Omaha 360 model. Their approach reminds me of Agile "Stand Ups" where the team comes together to share progress and set focus for the next sprint or time period.

---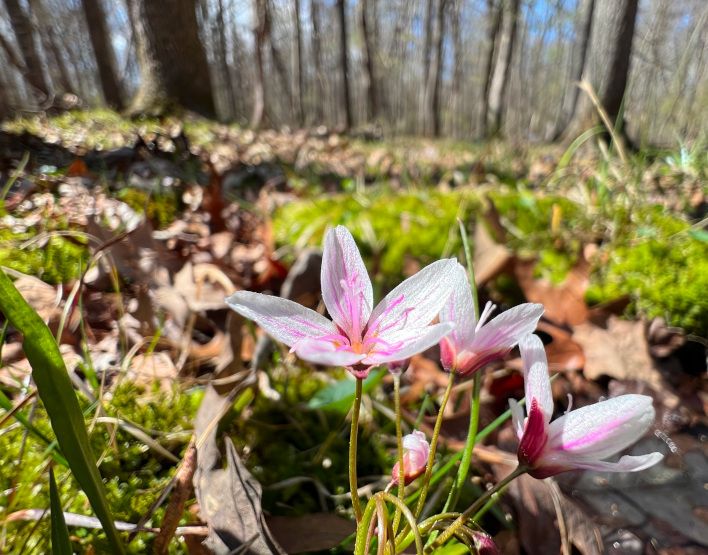 🌄 Nature Notes
How to increase your appreciation of the treasures of the natural world, and nurture its capabilities.
Yesterday I took a walk at Mason Farm - a biological preserve in chapel Hill. A haze of light green is starting to show here and there in the woods, along with hot pink Redbud blossoms. The Kinglets and Juncos are still here, but the spring flowers are coming up.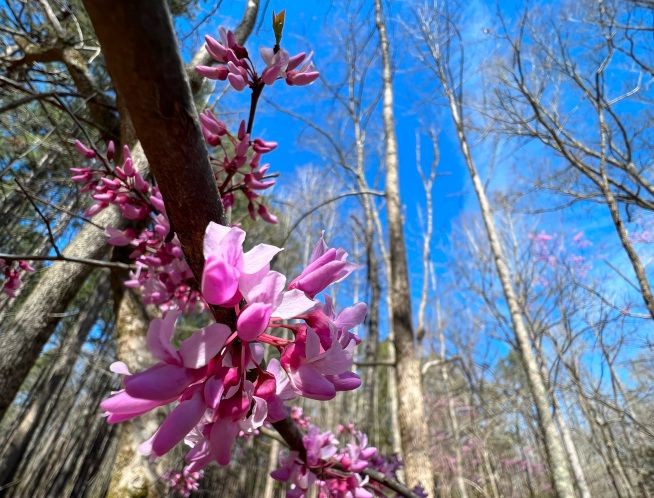 High above the tree tops Red Shouldered Hawks have started their courtship flights. Sometimes they hung motionless in the stiff breeze. Other times they paired up wheeling and diving over and over again in joyful acrobatics.
My family and I have been walking these old trails for years - as have many before us. This treasured old book From Laurel Hill to Siler's Bog documents the observations and walks of John K. Torres on the trails of Mason Farm in the 1960s.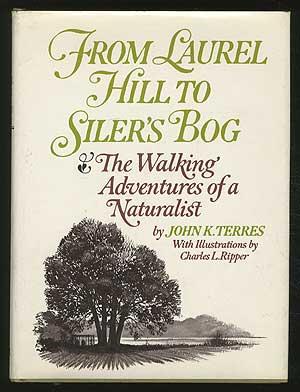 ---
🍱 Sensible Ideas
I am blessed to be part of a family that knows their way around the kitchen and the campfire. So each week I share what I call "sensible ideas" for good times and good food!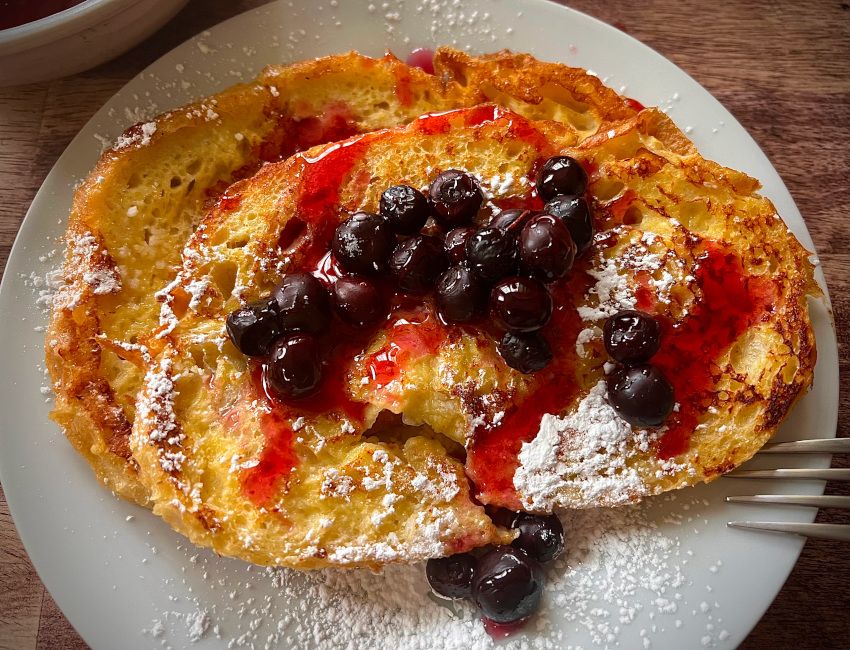 Cooking Together & Doing the Dishes
One of the great joys of my family and travels has been the chance to cook together. Get in the kitchen with family members, friends, co-workers and cook something together.  
Whether its a family holiday, a work event, or a rare visit with distant relatives, its always better if it involves cooking together.  
If you are a parent, you can teach your children to cook and make things from their earliest years. Build their confidence in the kitchen and they'll develop their own skills - further than you might expect.
3 Tips for making special times:
Plan ahead: let everyone know you're going to cook together, and signal that its going to be fun/no pressure.
Have good ingredients on hand. Good bread, cheese, spices, fresh veggies etc. It makes a difference
You - as the instigator - give people their space, let them cook. Help assist as needed, but don't be the star. You plan to do the dirty dishes afterwards. That will be your contribution. If there are a lot of dirty pans and dishes, its a blessing, a sign that people really feel comfortable making things in your kitchen.
Pictured above: something great that happened in our kitchen for breakfast this week: Tuscan Bread French Toast with homemade Blueberry sauce. (No, I didn't make it, Yes, I did the dishes)
Why it matters: If you can get people to eat together, you can probably get them to work together. If you can get them to cook together, they can probably accomplish anything.
---
💬 Final Note
Hope you are all S3T for a successful week! You've just completed a concise process of checking the big picture, learning pivotal changes in technology, an inspiring change leadership example, nature and more.
🪞3 Questions for reflection
You might like to take a moment to reflect and plan for the next week. If so here are 3 great questions you can ask yourself. Consider writing out your answers in a journal:
What accomplishments are you most proud of this past week? How would you describe that successes and your feelings of achievement? What worked well? How might you continue to build on those strengths in the coming week?
What were some of the biggest challenges you faced last week? Reflect on your obstacles and setbacks. What strategies might help you overcoming them in the coming week? Any potential areas for you to improve your approaches?
What measurable, doable actions will you take in the coming week to continue your progress towards your goals? What can you do to hold yourself accountable - in a gentle way - to make progress by next weekend?
These 3 questions help you assess your progress and performance this week and set yourself up for success with actionable steps in the coming week.
Thanks again for reading and sharing S3T. Feel free to forward this to a friend and continue the conversation on the S3T Discord, Twitter or LinkedIn.
Have an amazing week!
Ralph
---
Opinions mine. Not financial advice. I may hold assets discussed.