S3T Sun Apr 23 - Mini-Laterals, Tech Debt, Crypto hearings & mistrust, Hi Yields, Unstaking, Curry, Rivers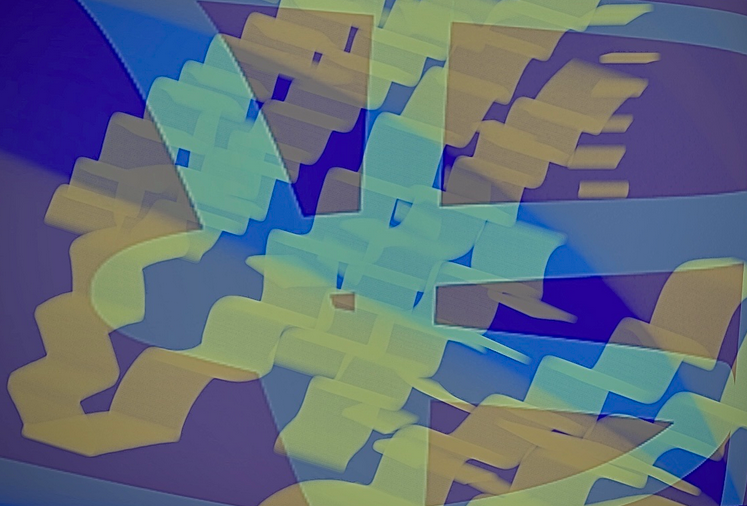 S3T is a community devoted to learning the most critical professional skill of the 21st century: change leadership. Every Sunday we look at the big changes underway so we can proactively help our stakeholders plan for success.
🌎 🌍 🌏 Macro: Deglobalization at Work
Energy remaking global trade and politics
This long but worth it Foreign Affairs piece explains how the shift from an oil-driven economy to a rare earth minerals economy will create a new generation of winners and losers. The geopolitics of the 20th's century were largely shaped by the locations of oil, and the need to protect the oil-based supply chains. The geopolitics of the 21st century are being reshaped by the location and concentrations of rare earth minerals...which are concentrated in very different places.
The Transactional 25
A group of nations dubbed by the Economist as the "Transactional 25" offers a glimpse into what the multipolar world will look like.
These nations look at the US with its pervasive global network of military bases, and at China with its global network of trade shipping ports (as detailed in this longer Brookings Inst PDF) and see little choice but to adopt a calculus of Mini-lateralism - developing the trade relationships that work for them.  
This is in some ways a revival of the Non-Aligned Movement (NAM) of the Cold War era - a group of nations who did not wish to be aligned with other of the then superpowers.
One upshot: trade relationships and manufacturing supply chains are being remade. Construction workers are in high demand for manufacturing and commercial development per WSJ. Expect continued impacts for manufacturing as well as IT offshoring, crypto as well as healthcare pilots (proving out healthcare finance models in one jurisdiction before bringing them into another).
🪤 Rethinking Technical Debt
As the world splits up, corporations are forced into more uncertainty, and a crucial need to pivot on short notice. This runs squarely into the issue of Technical Debt which impacts 70% of organizations per this new survey by Protiviti. Key findings:
"31% of IT budgets and 21% of IT resources go to managing legacy systems"
"79% of organizations report having defined innovation goals, but only 54% can outline an accompanying strategy for achieving it."
---
🛠 Crypto: What's getting built?
Consensus magazine has released a ranking of the top 23 projects that are solving key problems via crypto technology in 2023.
🪄 Ethereum Unstaking
Ethereum appears to be surging in the wake of the Shapella upgrade which enabled un-staking. The theory is a significant number of investors avoided staking Ethereum until now because (prior to the Shapella upgrade) they weren't able to unstake their Ethereum. You could stake it and watch the earnings grow, but you couldn't sell those tokens since unstaking wasn't yet enabled. Another example of the arcane not-user-friendly details that have marked the user experience of crypto so far.
Since the upgrade, anyone can stake Ethereum tokens to earn validator rewards - with the assurance that they can unstake (and sell) their Ethereum tokens anytime they want.  
🏛 Congress and Crypto
This week Twitter and Crypto news outlets were abuzz with highlights from the Crypto hearings on Capital Hill. Lawmakers took turns deriding SEC Chair Gary Gensler for his "regulation by enforcement" approach and the crypto crises on his watch.
There are two cross-currents on Capital Hill:
Some see crypto as a class of financial innovation, that needs to be allowed to thrive in the US with clear consumer protections so it doesn't shift to other global centers outside the US.  The US's loss of dominance in the semiconductor industry is a cautionary tale for this point.
Others however are riding a current wave of negative sentiment about crypto (More about this in the next section). They see crypto as just another round of shenanigans from the finance industry which (in their view) doesn't get regulated and punished nearly enough.  I think some in this camp have concerns over the continued role of the US Dollar.  
👀 In Crypto we don't trust...
Pew Research just completed a spring survey of American sentiment toward crypto. 75% of Americans don't trust crypto as a category - a striking contrast to the heady optimism of similar surveys in mid to late 2021. Recommend reading the entire report - there's important nuance. But the overall negative sentiment is unmistakable. Scam headlines, usability challenges, losses by retail investors who engaged in speculative behaviors - all have taken a heavy toll on the crypto "brand".  
🔭  Crypto Challengers - Emerging Trend?
A few players - large and small - in the non-crypto business world have begun to grep the benefits of crypto and think about ways to offer crypto alternatives.
Will this turn into a sizeable trend? Its potentially good for consumers, and should force both crypto and non-crypto players to bring their A game.
I'm particularly interested in the Apple high yield offering, and whether this may force banks to be less stingy with their customers. For years now, it's been impossible to earn any meaningful return on savings - this is why people found crypto yields so appealing. Apple could be forcing banks to rethink this.
Related: Bank's experimentation and adoption of crypto continues (below).  
🎱 What to make of it
If you look at the history of any new and significant capability  - whether it was health advances, automobiles, airplanes or derivatives - it always comes with expensive and sometimes tragic trial and error.  
Many people are understandably disappointed that digital assets in their experience didn't live up to their promise - or at least to the promises that they thought were being made.
The generation of decentralized blockchain-based technologies collectively known as crypto represents different things to different players.
Some see it as a way to offer more transparent more equitable financial services
Some see it as a crucial set of decentralized capabilities needed to ensure human rights, financial and data privacy, transparency and certainty against a backdrop of increasingly pervasive and powerful centralized platforms that enable corporate and government abuse.  
Some unfortunately see it as a way to optimize scams and break rules, since it is new, exciting and unfamiliar to most. To be clear, this kind of player was present for most of the other emerging technologies and breakthroughs.
Its an amazing journey to be on. For me personally, I still see these technologies as the building blocks for the next generation of finance. Let's make sure we build something that will work for the best interests of our children and the generations beyond.  
---
🫕 Sensible Ideas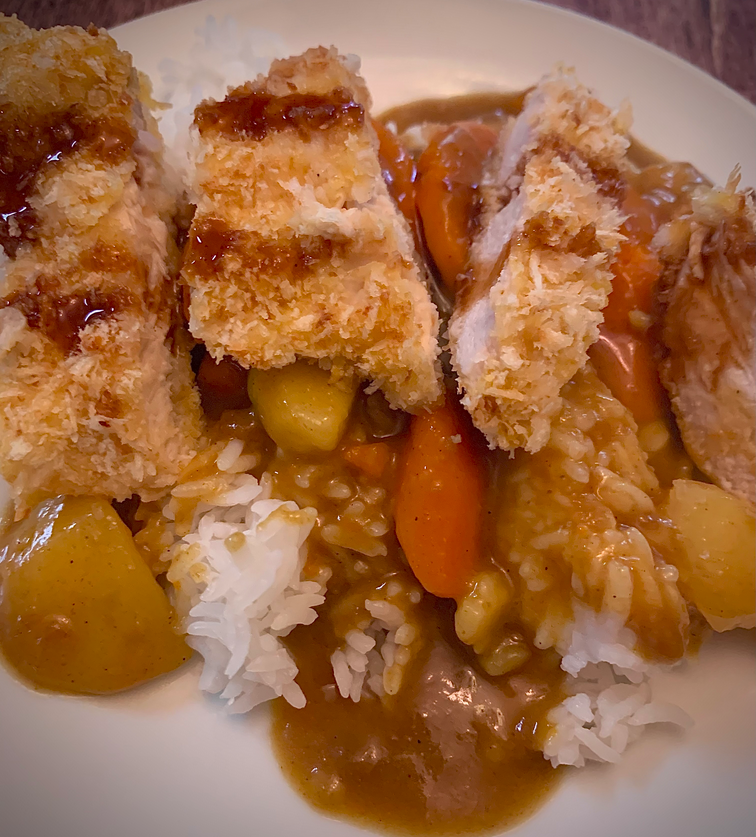 Curry
Curries can be unforgettable. I remember the "Evil Jungle" green curry stew served at Suwadi's in a small alley of Honolulu's Chinatown. Last I checked this cozy little hole-in-the-wall place had been gone for years. But the memory is clear as yesterday: sitting down with family or sometimes co-workers over bowls of green curry stew so spicy it made me sweat on the back of my neck.
Here is a tribute to Chef Raghavan Iyer who taught Americans to cook Indian food. Iyer authored seven cookbooks, the latest On the Curry Trail: Chasing the Flavor that Seduced the World focuses on how curry became a beloved food around the world.
More Curry study: Ultimate Guide to Thai Curries
---
🦋 Nature Notes
The Haw River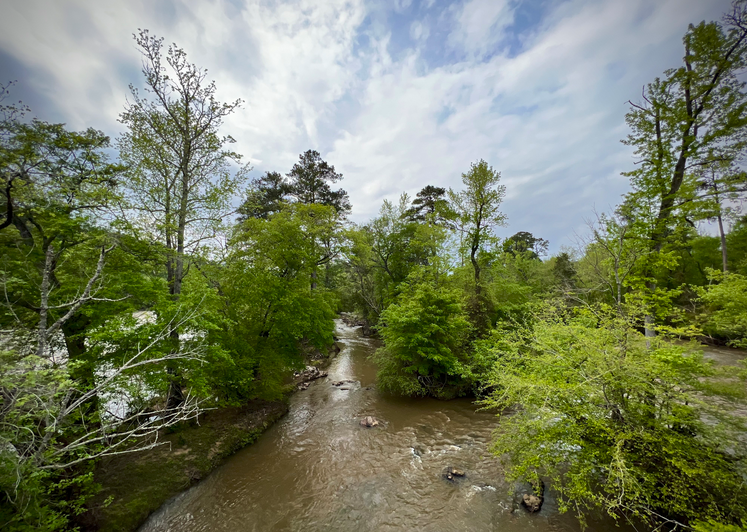 This past weekend I had the chance to once again walk across the Old Haw River Bridge which is now reserved for pedestrian traffic only. The bridge crosses a beautiful wild stretch of the Haw River - at tree level. This makes for excellent views of birds and wildlife.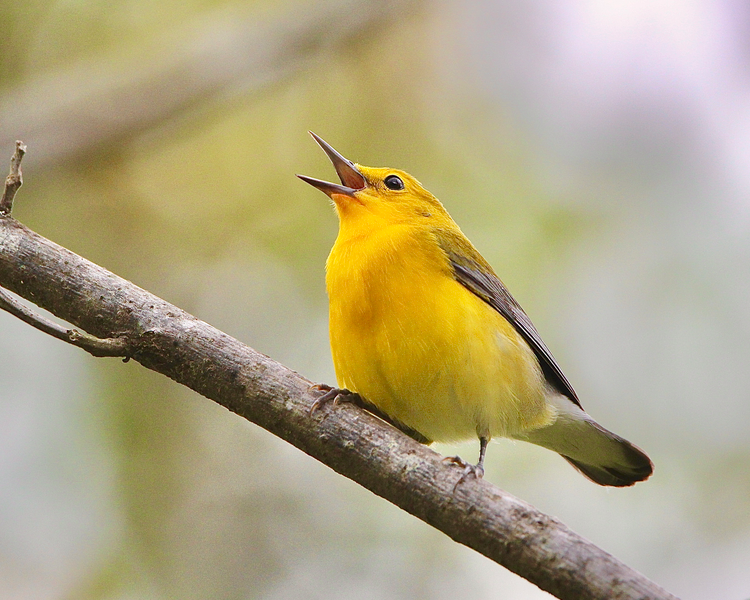 In the spring, small fast moving warblers (like the Prothonotary Warbler pictured above which I saw from the bridge) come through from South America on their way to their nesting grounds. Having an eye-level view into the trees gives you a much better chance of seeing these tiny birds (vs standing at the base of the tree and craning your neck!).  
In 2014 American Rivers organization named the Haw River "America's Most Endangered River" due to the challenges it faces. One community along the river, Saxapahaw, is a shining example of how community-led restoration (led by the Haw River Assembly), can enable economic and ecosystem health through an integrated approach.  
Related: If you'd like to learn more about Warblers - which can be tricky to identify - here is a fun app I use which has realistic 3D models of each species, and allows you to compare two side by side.  
---
💬 Final Note: 3 Questions to get ready for the coming week
Take a few minutes to work through these ‌3 questions so you can make the most of the coming week!
What accomplishments are you most proud of this past week? Describe your successes and sense of achievement. What worked well? How can you continue to build on those strengths in the coming week?
What were some of the biggest challenges you faced last week? Reflect on your obstacles‌. ‌Any potential areas for improvement? Explore any setbacks and identify strategies for overcoming them in the coming week.
What actions will you take in the coming week to continue your progress toward your goals? Identify the actions, the time/dates when you will do them, and any resources you will need to complete these actions.
Taking a few minutes to ask and think about these questions can set you up for success, so by this time next week you can be celebrating the progress you made and what you achieved.
Thanks again for reading and sharing. Hope you are all S3T for a successful week! Feel free to forward this to a friend and continue the conversation on the S3T Discord, Twitter or LinkedIn.
Thank you!
Ralph
---
Opinions mine. Not financial advice. I may hold assets discussed.