S3T Sun Apr 16 - Middle Class, Uninsured Deposits, AutoGPT, LLM Thoughts, Crypto Market Cap winners, Tooth Mikes, Outdoor work...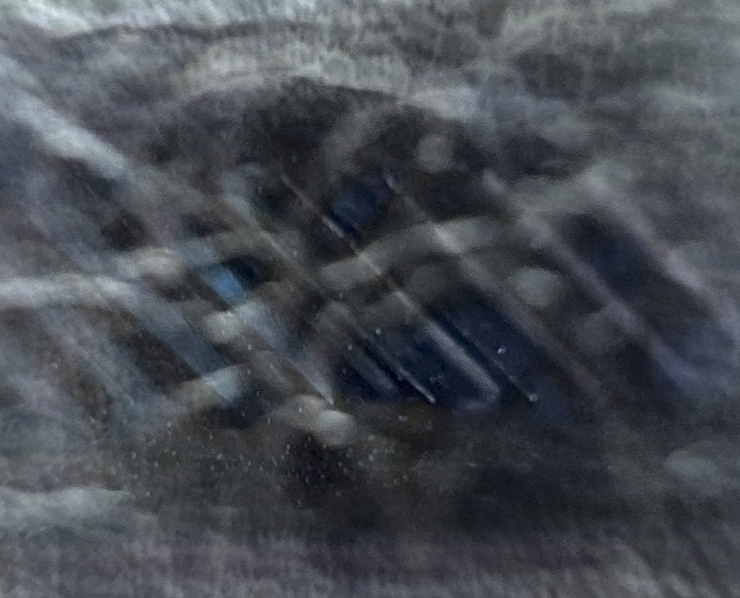 Macro: "Mild" recession
Inflation continues to grow but at a slower rate per data released this past week. The Fed used the R word...acknowledging that we may have a "mild recession" this year.  First, "transitory inflation" and now "mild recession."  Detecting a trend...
Inflation and the shrinking middle class
As noted in previous editions of S3T, the inflation problem did not start in 2021-2022. Rather, it has been an inaccurately measured and unmanaged problem for decades - especially for the middle and lower class household income tiers. Here are several key findings from this 2023 study of the middle class in the top 100 cities in the US:
The percent of adults in middle-income households in the US fell more than 10% in last 50 years.
This income range considered to be middle class varies widely across the US, with CA and DC Metro locations on the top end, and Midwest and Southern cities on the bottom.
More signals: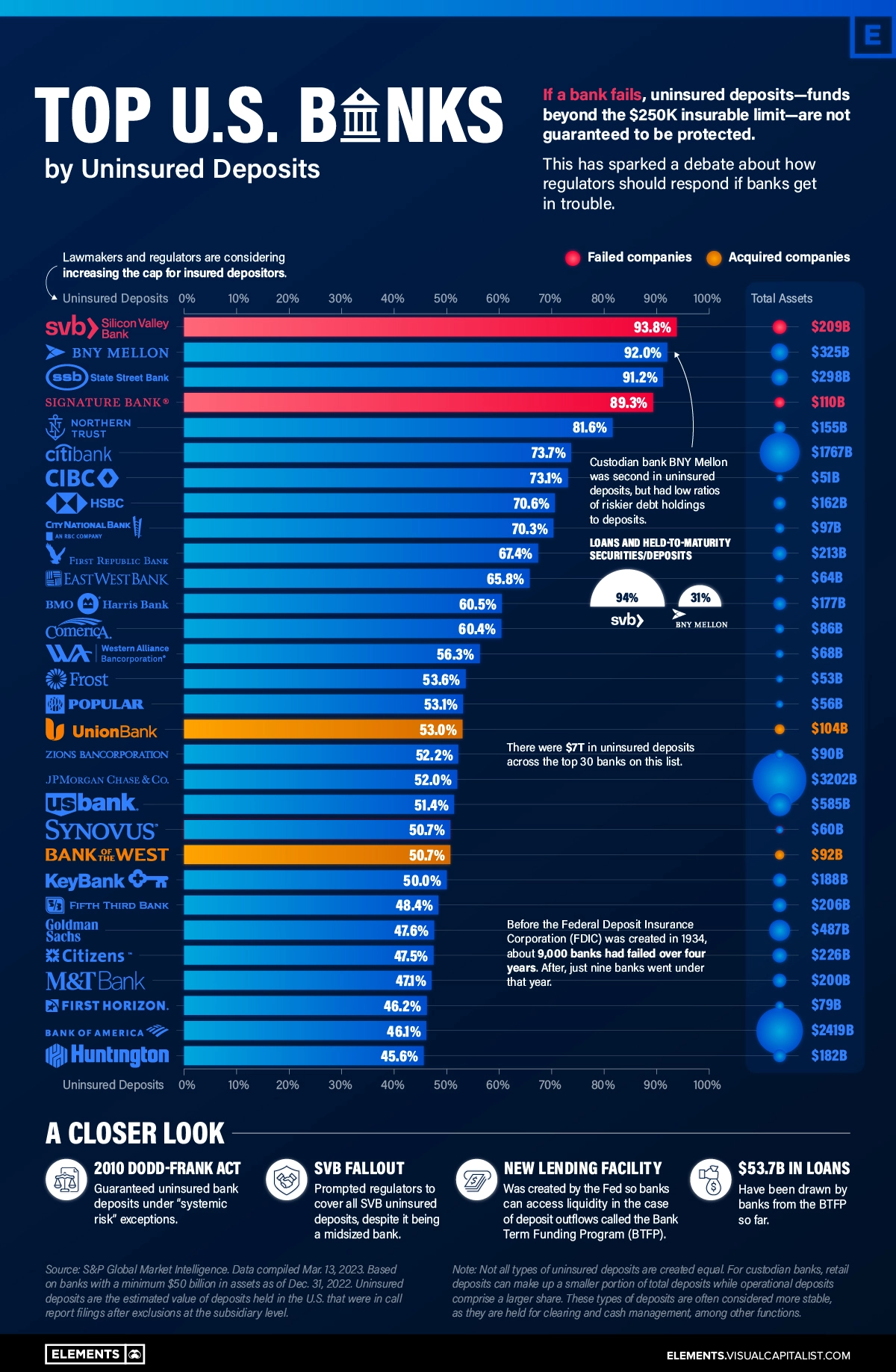 When companies evaluate vendors or partners they typically ask a series of questions designed to gauge financial stability: revenue, years in operation etc. The chart above suggests another question should be added: where do you bank?
| | | | |
| --- | --- | --- | --- |
| Apply To | Talent Strategy | Business Location | Financial Planning |
---
🤖 Emerging Tech
Congressional Hearings this week on Crypto
Finally, Congress gets serious about bringing some adult supervision to the SEC / CFTC turf war over who gets to regulate crypto. Two separate hearings this week are scheduled in the U.S. House of Representatives. Hoped for outcomes:  
Ground rules for how digital assets will be defined and regulated,
Allocated responsibilities between the SEC and CFTC,
An end to the destructive "regulation by enforcement" approach, perpetuated by SEC Chair Gensler in spite of protests from his own leadership team.
On Friday, SEC Commissioner Peirce fired off another scorching dissent - scorching but grounded in SEC regulatory precedent - protesting Gensler's approach to amending the definition of an exchange.
AutoGPT
Soon after concerned technologist call for pausing AI, AutoGPT and similar tools are hyper-automating it instead. Auto-GPT is a new experimental open-source Python app available free on Github that uses GPT-4. It requires programming skills, OpenAi and Pinecone API keys.
💡
"Auto-GPT is an experimental open-source application showcasing the capabilities of the GPT-4 language model. This program, driven by GPT-4, chains together LLM "thoughts", to autonomously achieve whatever goal you set. As one of the first examples of GPT-4 running fully autonomously, Auto-GPT pushes the boundaries of what is possible with AI." -
Significant Gravitas README for AutoGPT
Already the twitterverse is buzzing with AutoGPT use cases - most of which appear to involve screen scraping content out of websites.
To be clear, this is a big potential step forward once the current limitations and wrinkles are smoothed out. Reviewing some of the prompts and outputs reveals repeated errors where ChatGPT has difficulty understanding what the prompts are asking for.  But this promises to be a powerful and risk-laden capability.  There are big risks implicit in allowing an automated agent to "chain together LLM thoughts" as the callout above describes, and then fire off commands that can be executed by listening APIs or automated agents.
| | | | |
| --- | --- | --- | --- |
| Apply To | Enterprise Tech Strategy | Talent Strategy | Personal Skills |
---
💯 ChatGPT Adoption
Who is using ChatGPT to deploy commercial features? This ongoing conversation on Hacker News is gathering a growing list of ways teams are already using ChatGPT for real-world products and services.  
Related reading:
---
Digital Assets: Market Cap Winners & Losers
As shown in the table below, a number of digital assets have weathered the difficulties of the past 12 months and emerged with higher market caps than before. Worth noting. A set of other big names have slipped, in spite of having front-runner status back in 2021 or early 2022.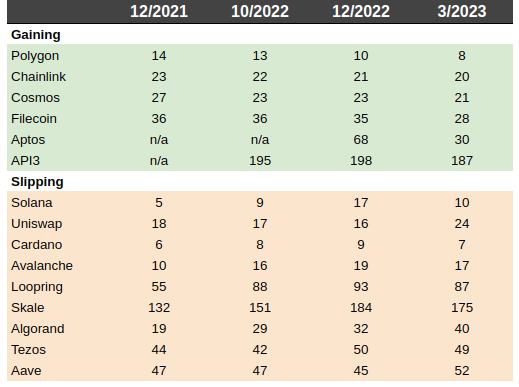 Those that have held or increased their positions may be emerging as the winning set of players who will dominate the decentralized ecosystem over the next 10 years. Important to note we are still early in this evolution.
S3T Members: To track the ongoing evolution of the top 100 assets ranked by Market Cap, see the Crypto Market Caps.
---
🍤 Sensible Ideas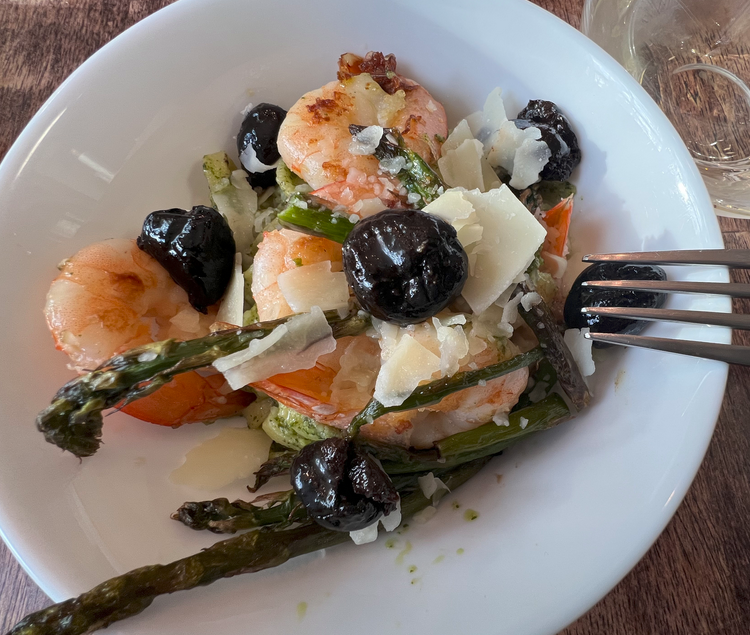 Enjoying Texture
The photo above (a simple but divine Shrimp and Asparagus dinner recently) is a decent starting point for this topic of texture.
The flaky crunchy tips of the asparagus, the soaked olives, cheese and perfectly cooked shrimp...all bring different textures which play such a huge role in how we experience our food - as noted in this fun episode from GastroPod. The podcast examines (with tooth mounted microphones!) why individuals and entire cultures sometimes experience food so differently.  
This paper suggests that you're more satisfied after eating foods with more textural complexity. The paper shares results of a study which found that people who consumed a "pre-dinner jelly" with more texture ate less from an unlimited buffet than people who ate a jelly with more uniform texture.
---
🌻 Nature Notes
Outdoor Workouts ...and Work
New research suggests that doing your workout outside brings more benefits than doing it inside.
I am curious whether there will be an emerging trend toward walking meetings and outdoor workspaces.
Consider the two hypthetical gatherings below...
Which of these settings allow people to be more engaged, and more mentally alert?
Would you rather attend a meeting like the one above? or the one below? Which one is more likely to create long term bonds and higher commitment levels?
If we want people to think outside the box, maybe we have to let them get outside of the real estate boxes we've put them in?
Couple practical ways to apply outdoor time:
30 minute planning meeting: Talk and Walk outside together for the first 15 minutes (tip: divide your time in half walk 7 minutes outbound, then turn around and walk 7 minutes back to your workspace). Then spend the 2nd 15 minutes at the whiteboard.  During the walking/talking part focus on common understanding of the problem to solve and any key factors or constraints. Let everyone talk. Once everyone has had a chance to share their views, the whiteboard drawing part will go faster.
1-on-1 check-in meetings: For a 30-minute 1-on-1, walk a trail or park together, but plan to spend the last 5 minutes summarizing the takeaways or next steps. This might mean sitting on a park bench or stopping in at a coffee shop to jot down some notes and email them to the other person.  
---
💬 Final Note: 3 Questions for Assessing Progress
‌3 questions to help assess your progress and performance this week and set yourself up for success with actionable steps in the coming week:
What accomplishments are you most proud of this past week? Describe your successes and sense of achievement. What worked well? How can you continue to build on those strengths in the coming week?
What were some of the biggest challenges you faced last week? Reflect on your obstacles‌. ‌Any potential areas for improvement? Explore any setbacks and identify strategies for overcoming them in the coming week.
What actions will you take in the coming week to continue your progress toward your goals? Identify the actions, the time/dates when you will do them, and any resources you will need to complete these actions.
Taking a few minutes to ask and think about these questions can set you up for success, so by this time next week you can be celebrating the progress you made and what you achieved.
Thanks again for reading and sharing. Hope you are all S3T for a successful week! Feel free to forward this to a friend and continue the conversation on the S3T Discord, Twitter or LinkedIn.
Thank you!
Ralph
---
Opinions mine. Not financial advice. I may hold assets discussed.