April 9 - The Easter Edition - Leashing the Economy, Binance, Medical Algorithms, Small Plates, Lemurs, Transformations...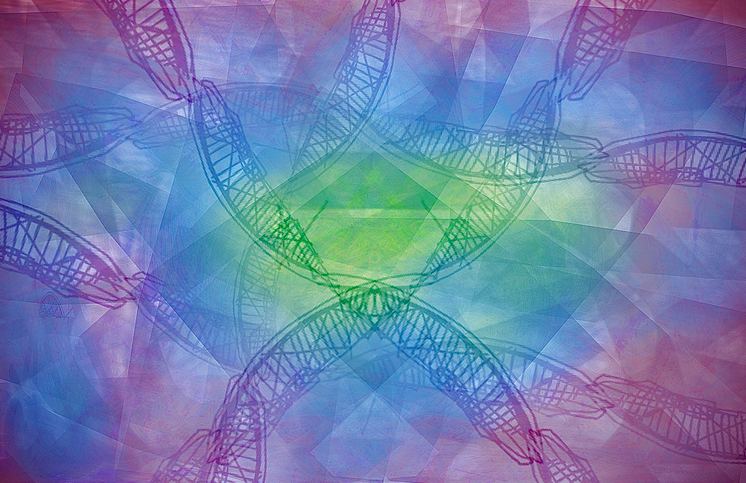 🔊 For Everyone: Listen on the S3T Podcast  
💎 For Paid Memberships: S3T Full Access
Macro: Positive Signs
The economy added 236k jobs in March and unemployment for Black workers is now at an all time low. There's been talk the Fed might pause its rate hikes, but jobs reports like this are problematic for the Fed: continuing rate hikes poses risks to the economy. The Feb is grappling with several realities as they attempt to leash the economy:
Inflation never was being measured accurately and its still not.
Inflation doesn't just happen because too much money gets pumped into the system. It also happens when too much money gets consumed by inefficient processes and everyone just accepts it. This forces the entire economy to run with greater and greater deficits that everyone thinks can't be solved. There are lots of examples, healthcare, banking and others (See the Healthcare Algorithms feature below).  
The economy might not be the kind of cooperative animal that can be leashed and managed with a simple mechanism like interest rates.
The economic uncertainty surrounding the traditional centralized financial system has been a boost for decentralized assets. Bitcoin has stayed above 26k since March 17, and a number of other digital assets have seen 6 month highs.
💡
"For crypto supporters, the U.S. banking crisis exposed the weaknesses of the traditional financial system"
JPMorgan
Unfortunately, the US regulatory community has not yet settled on a consensus about how to regulate decentralized assets.
Binance Case
The Commodity Futures Trading Commission (CFTC) has filed a civil enforcement action against the Binance crypto trading platform for trading with unregistered commodities. Two sets of notes:
Re: the overall case itself. The CFTC charges (unregistered commodities) directly conflict with the SEC's claims that these same assets are securities. Meaning: 2 federal agencies are taking legal action against crypto companies based on mutually exclusive (and as yet unproven) claims. Crypto assets can't be securities and commodities at the same time, so which is it? (Congress, your kids are fighting and making a scene)
Re: the alleged behaviors of the Binance team: The revelations of statements and attitudes of Binance leaders are disturbing. Its one thing to say "We're innovating a better financial system" - its quite another to say "We're above the law." I can only hope that senior leaders discovered and addressed these disturbing issues when they occurred (they appear to have occurred several years back).  
My experience has taught me that you can innovate new platforms that fulfill regulatory obligations (and their goals) better than the incumbent platforms do. The secret is to cultivate a precision mindset in the team culture (as described in this recent S3T podcast). Compliance and innovation go hand in hand...they are not mutually exclusive.
---
Closer Examination: Algorithms in Healthcare
Barbara Krasnoff explains how government run healthcare programs like Medicare Advantage are using predictive algorithmic tools to deny or shorten coverage for recovering patients.
Key issue: AI tools - whose legal accountability have not been defined in court - are often put forward as a substitute for human attention, in hopes of achieving cost savings. AI tools are are NOT a substitute for human attention, judgment or compassion. What makes this issue tricky: Healthcare could be short 124,000 physicians by 2034.  
💡
"
...the state declined to disclose the formula it was using, saying that its math qualified as a trade secret...In court, it was revealed that, when the state was building its tool, it relied on deeply flawed data...
"
State of Idaho healthcare algorithm implementation
.
Transparency is required: Algorithms are notoriously subject to error and can replicate high risk errors at scale.
If you are caring for an elderly parent, or if you are an AI software developer, or are part of the policy-making process at a corporate or government level, here are some things to keep in mind on this issue:  
Many of the algorithms in use today in slower-moving industries (like healthcare) hark from earlier generations of algorithm and software development and are now known to be flawed. Unfortunately arcane budgeting and priortization processes help to guarantee that these dangerously outdated algorithms stay in operation until someone dies or there is a large lawsuit.
Algorithms are all too often developed by teams far removed from the day-to-day realities of patient care, and have only a hypothetical understanding of what they are impacting. If you have a team with this level of sacred responsibility, you owe it to yourself, your team and especially the people who will be impacted by your software, to make sure your team is brought very close to the day to day operations where the software will be used, so they can see first hand how healthcare workers and patients will be impacted.
The quality and rigor of testing is often not transparent, nor is there any centralized process for ensuring that an algorithm works as intended. Bring this point (and the previous points) up frequently with your corporate stakeholders and your elected representatives.
Not all algorithms are bad.
A newer generation of deep learning based algorithms make more systematic and comprehensive use of raw data, and can enable more proactive more effective care instead of justifying stingy neglectful care.  When paired with transparent clinical governance these kinds of tools have proven to deliver significant benefits for patients and health systems.
The CarePath AI platform is a great example - it powered the Hospital to Home care program that  reduces preventable hospital readmissions by 60% or more (results confirmed via independent evaluation by the University of Colorado). This effort (I was part of it) was not approached as a pure efficiency play. Our mindset was if we provide more proactive care we can reduce both physical suffering and financial impacts.
Related Point: Your home is - whether you realize it or not - now part of the healthcare system. Recovery most of the time will happen at home not in a hospital. Plan accordingly.
---
In Case You Missed It: Time Tracker Update
A new version of the Time Tracker is available, now with a built in chart to help you analyze how you spend your time (See screenshots below). Here are full details with links to the latest Time Tracker template and the How To Instructions.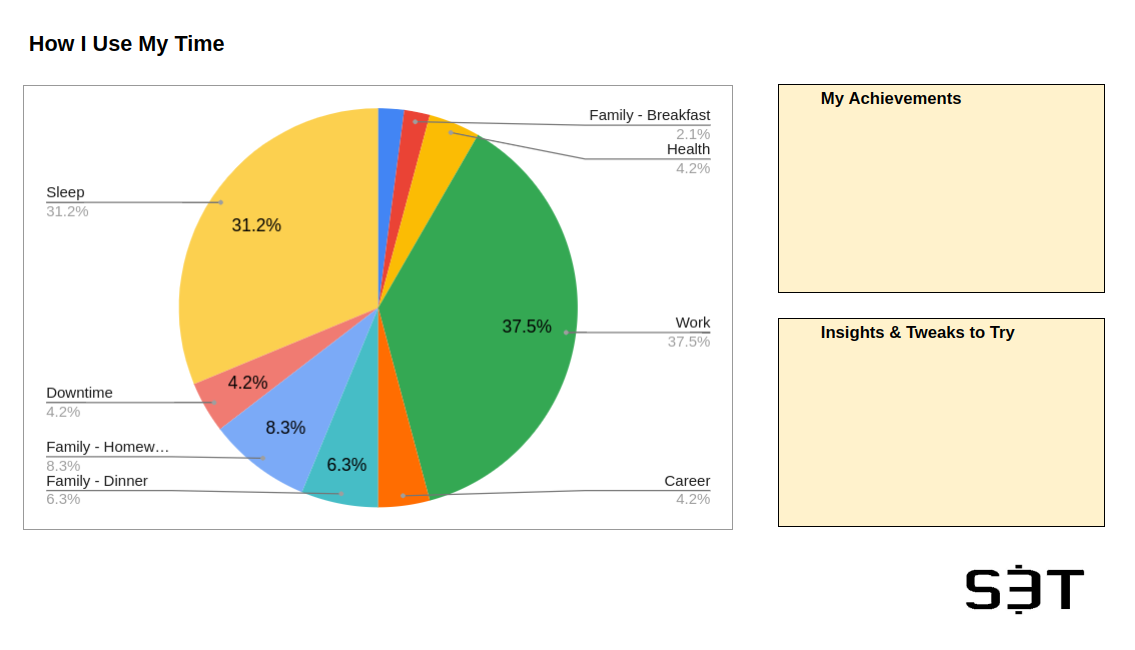 ---
🥂 Sensible Ideas
Easter Celebrations
Given that Easter is a day of celebration and hope, it's no surprise a wealth of recipes have developed over the centuries. For example here is Food and Wine's 25 Best Recipes for Easter Feasting. And if a heavy dinner isn't for you, there's always brunch - here's a set of Easter brunch ideas from Country Living.
Ok, actually some of the brunch ideas are pretty heavy too.  :)

If its lighter fare you're looking for, small plates can be spectacular too!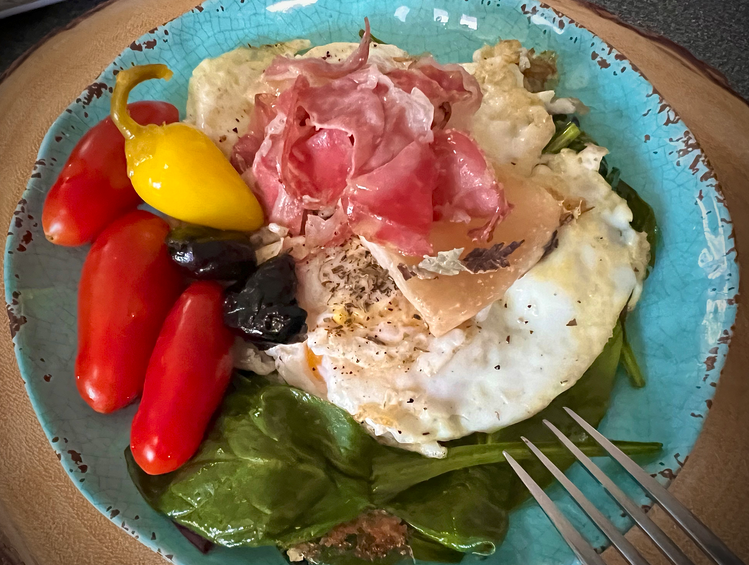 This is my Dry Coppa & Manchego with Egg and Veggies (tomatos, olives and Mezzetta hot peppers) on a bed of wilted Spinach.  
PS. I'm going to order a Bud Light with my Easter lunch.  :)
---
Nature Notes
Lemurs - the most endangered mammals on Earth
The Duke Lemur Center in Durham, NC hosts and cares for the world's largest population of lemurs outside of Madagascar. The center is devoted to non-invasive research and conservation of lemurs—Earth's most threatened group of mammals. The study of lemurs, with their unique history of species diversification in Madagascar offers a window into the processes that enable biodiversity on earth.
Click here to schedule a tour of the Duke Lemur Center. Or go here for a virtual video tour of the facilities plus individual videos about 11 of the species living there.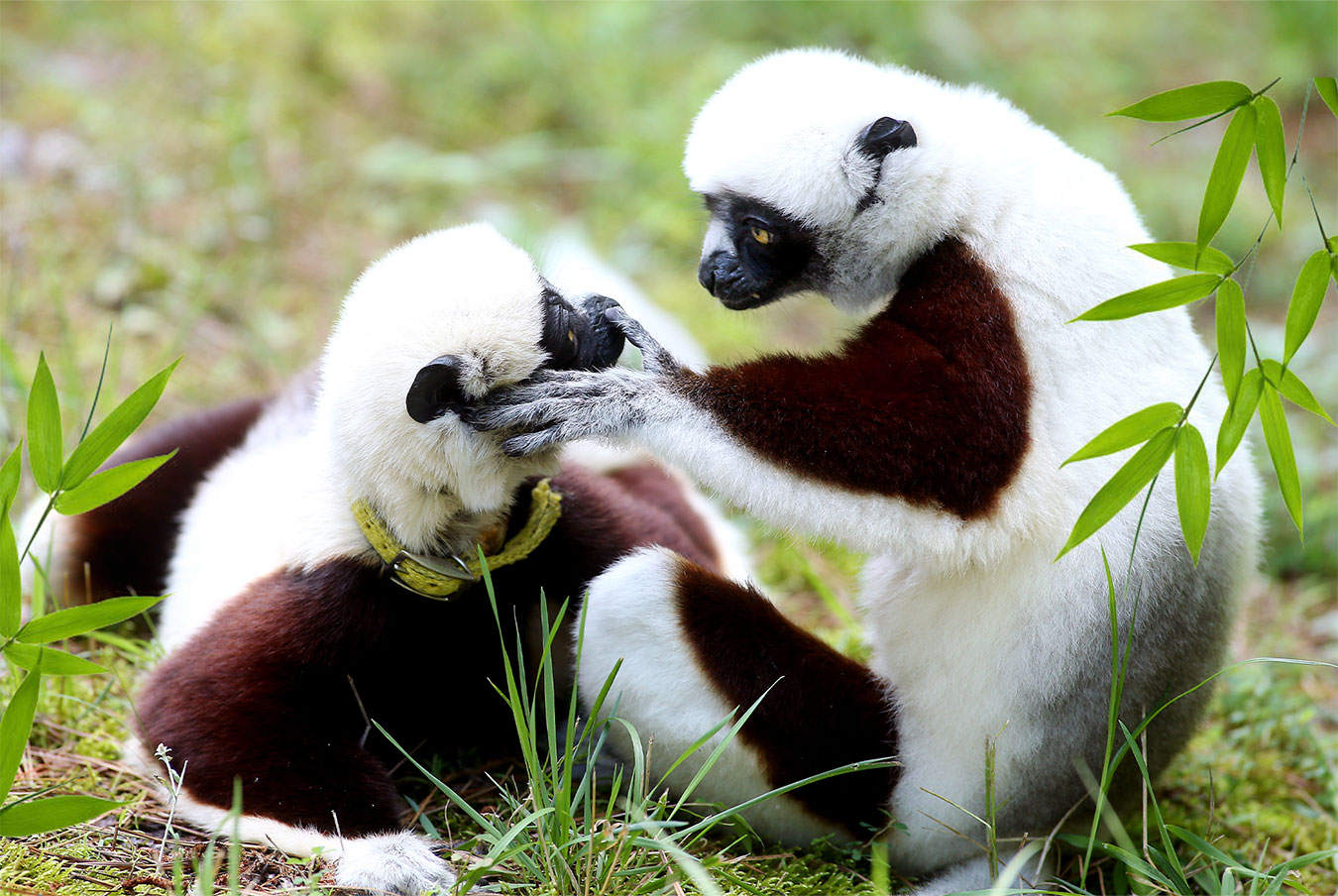 Final Note
This weekend people of many traditions of faith around the world are celebrating Easter. No matter what your spiritual approach happens to be, there is one dear lesson I take from the Easter story: we have been given the power to make meaningful transformations.  This is an amazing gift to think about: the ability to intentionally make a change. Some (like me) embrace the Resurrection on a spiritual and personal level. Some of us embrace this on an economic or society level, wherever change and renewal is urgently needed. It's one of the greatest truths that should shape and guide our thinking: the power to make great transformations and renewals is a gift given to us. Let's use it wisely.
I hope you have a wonderful weekend and a great week ahead!
Ralph