S3T Sun May 14 - Mother's Day Edition: Cost of Living, Certainty as a Service, Proof of Personhood, JOMO, Worldcoin, May Apples...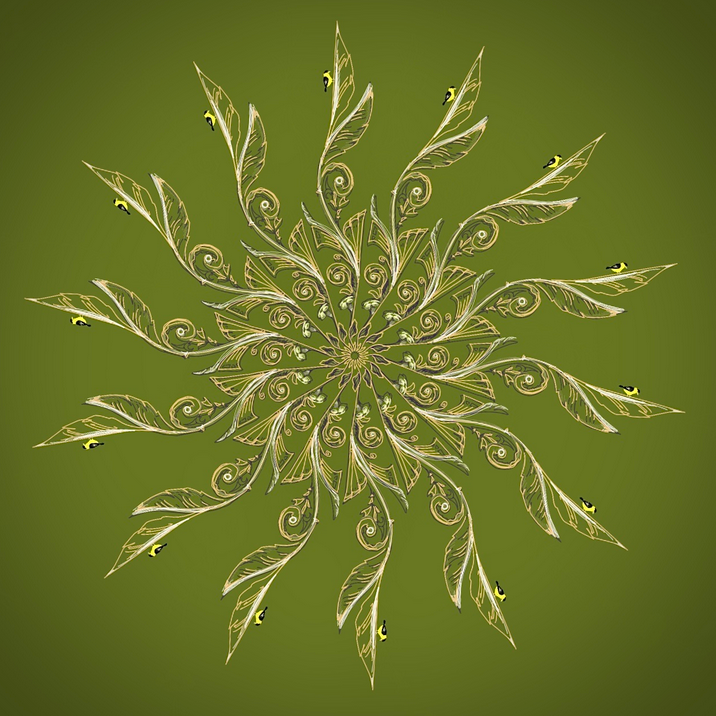 New Members: Welcome and thank you for joining! Move this email to your inbox so you never miss one.
S3T is a community devoted to learning the most critical professional skill of the 21st century: change leadership. Every Sunday we look at the big changes underway so we can proactively help our stakeholders plan for success.
---
🎢 Macro
Debt Ceiling, Spending Definitions
Debt Ceiling discussions are continuing as a possible default date in early June closes in.
In the debt ceiling negotiations both sides can improve their positions and chances of achieving their goals and benefitting the American people by using a common vocabulary that is clear about the different kinds of spending:
Spending that is actually a form of investment with strong ROI or  multiplier effect in the economy
Spending that has a preventative effect - ounce of prevention, pay a little now, or a lot more later, etc.
Spending that is purely a stop gap...ie stopping the bleeding, or minimizing damage until a better solution is found (this often has to be deployed in tandem with investments in finding/enabling those better solutions).
Not all spending is of equal value, and not all spending is wasteful.
If the conversation says stuck in a binary "spend/cut" mode, the end results won't likely be very intelligent. Here's hoping both sides will come together on a way forward. Some $30B in unspent Covid funds are up for discussion. As discussed below, the IRS has a bit of a wild idea for how to come up with another $44B.
💰 Scrounging for $$
Perhaps hoping to help the debt ceiling crisis, the IRS has hit FTX/Alameda with a $44B tax bill. Taxes are owed - no doubt - but the numbers seem to be based on some very aspirational math.
BTC, ETH and other crypto prices fell this week on lower participation from market makers and lower liquidity overall, driven in part by the chaotic regulatory environment in the US. (see this primer on the Fed's internal squabbles over whether crypto should be considered securities or commodities).
On the brighter side, Eth staking rewards have hit a record high. Vaneck research delivers new rigorous analysis on the outlook for Ethereum.
People from different vantage points have the sense that things can't continue on as they have been. Druckenmiller's quote (callout below) resonates with many.
💡
"All this focus on the debt ceiling instead of the future fiscal issue is like sitting on the beach at Santa Monica worrying about whether a 30-foot wave will damage the pier when you know there's a 200-foot tsunami just 10 miles out." - Stanley Druckenmiller
Traditional finance is coming apart at the seams, while the next best hope is a mixed bag of emerging blockchain architectures, scams, and an energic participation base that keeps falling for memecoin drama (here and here).
🏡 Inflation trends
As underscored in this trending TikTok video, inflation seems to be hitting younger workers in ways that older workers don't understand.
Why? One US Dollar today is worth less than 1/3 of what it was worth in 1982 -  this per the Federal Government's Bureau of Labor Statistics (BLS) Inflation Calculator.
According to the BLS Inflation Calculator, in April 2023 you would need $3.22 to buy what $1 would buy in January 1982 (May's data had not been added to the calculator at time of writing).
In other words, a worker making an average salary back in 1982 would need to be making significantly more today in order to enjoy the equivalent spending power and financial security.
Have wages have not kept up with cost of living?
Depends on who you're listening to, and what they're trying to prove.
This summary of different wage growth measurement methods and results shows the range of possible ways you could interpret wage data from 1970's to present, based what time periods and demographics you chose to focus on. If you want, you can mix and match these factors to tell a clear story about wage stagnation. If you are of the opposite persuasion you can likewise mix and match the factors to tell a story of steady wage growth. One of the sunniest versions (if not the sunniest) of these wage growth stories comes from the American Enterprise Institute (AEI) which claims wages grew 32% over the past 3 decades, as noted in this May 2019 Bloomberg Op-Ed.
If we assume this refers to the 3 decade period between May 1989 and May 2019, the BLS Inflation Calculator above reveals the problem:
If we accept the AEI's claim that wages increased by 32%, then a $1 wage in 1989 became equivalent to a $1.32 wage in 2019.
If we accept the inflation model of the BLS Inflation Calculator, we would need $2.07 in 2019, to buy what you could buy for $1 in 1989. (if you want replicate this, go to the BLS Inflation Calculator, enter $1, then set the start and end dates for May 1989 and May 2019)
So are wages increasing? Yes. Are they keeping pace with inflation? No. The data suggests that wages would have needed to grow by 207% not 32% in order to maintain the same standard of living and financial security. Even the most optimistic analysis shows we have a severe problem.
This is the inflation story that the Fed's numbers don't tell you. Inflation per the Fed's overly narrow statistics seemed tame until the pandemic. In reality, it was out of control long before the pandemic – if you look at inflation as a method for gauging financial security of individuals and families. Today's younger workers and college grads are making significantly less than the previous generation was making at their age. This appears to be contributing to a growing burnout problem among Millenials (see Burnout segment below).
Some good news, but...
The bottom 10% of wage earners have seen wages rise 6.4% during the pandemic, and wages outpaced inflation in Q1 2023 (deeper dive on why from NBER). This positive development will not likely last, given the Fed's obsession with curbing wage increases, and their curious nonchalance about the urgent need to
develop better inflation measurement tools
develop a better understanding of the rampant inflation and loss of buying power and financial security that has unfolded in the US over the past 3-4 decades.
The tools we were using didn't tell us what was happening, or how bad it was. If the point is to actually to "guard our future security" (to borrow a phrase from the Declaration of Independence) then we have to do better than the current pattern of artificially narrow measures of inflation and lopsided obssession with curbing wages at the expense of  protecting buying power and financial security.
Measurement of national economic indicators should constantly be refined for improved transparency and usefulness, and should not be engineered (or allowed to become obsolete) to suit the comfort zones of regulators and their coziest industry captors.
---
✅ Emerging Tech: Certainty as a Service
Generative AI has created a new kind of problem: uncertainty. Term papers, Photos Videos all can be faked with alarming levels of realism. Things can look like they came from one source when they actually came from another. Or look like one thing, when they are actually something else. We have moved into an era where its hard to know what is real, authentic, owned or not.
This is spawning a new market for certainty solutions.
💡
"The rapid advancement of artificial intelligence has accelerated the need to differentiate between human- and AI-generated content online" - World Coin
Two emerging examples illustrate how this market can be approached:
World Coin is offering an ecosystem of identity solutions designed for AI saturated era, including a retina scanning device and a World ID that supports proof of personhood. Sam Altman CEO of OpenAI is one of the backers... an interesting example of being involved in both creating the problem and the solution.
Ethereum Attestation Service is establishing a global base layer where anything and everything can be attested to. This gives individuals an immutable universal way to prove identity, ownership, credentials, eligibility, membership and more. The platform is also targeting voting use case.
Certainty as a Service has the potential to become a new kind of global basic need - just as Internet Search and email have become.
---
🕊May - Mental Health Awareness Month
Missing Out
Since May is mental health awareness month a collective of artists are raising money to benefit five international mental health charities via "The JOMO Effect" a special event held this week. The project whose partners include Deepak Chopra, TimePieces and Polygon Labs features art from 40 artists in the NFT community.
The opposite of the 2004 term FOMO (Fear of Missing Out), JOMO (Joy of Missing Out) appears to have originated around the same time, with occasional spikes in interest (articles from 2018 and 2023).
Burning out
Much has been written about the issue and serious consequences of Physician Burnout. Burnout also may be particularly acute for the Millenial generation of workers.
See below for 2 lists that are interesting to compare. The largest companies by category, and the percent of employees saying they are burned out.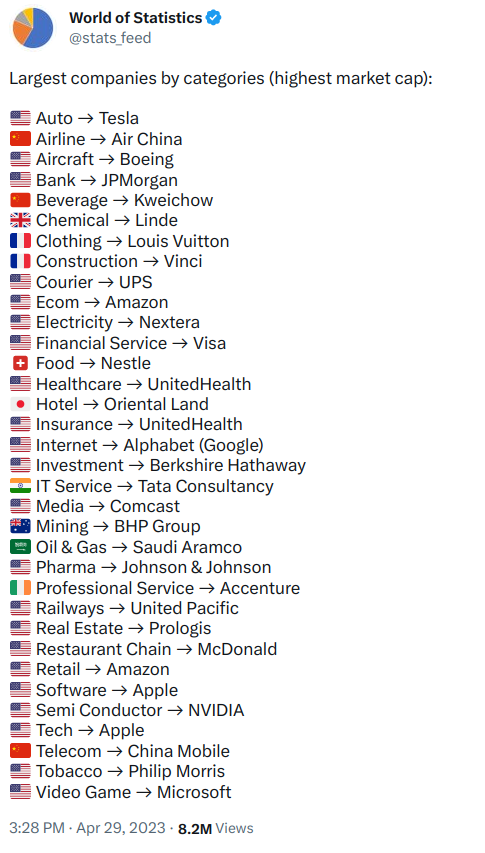 Go here for the tweet and full thread.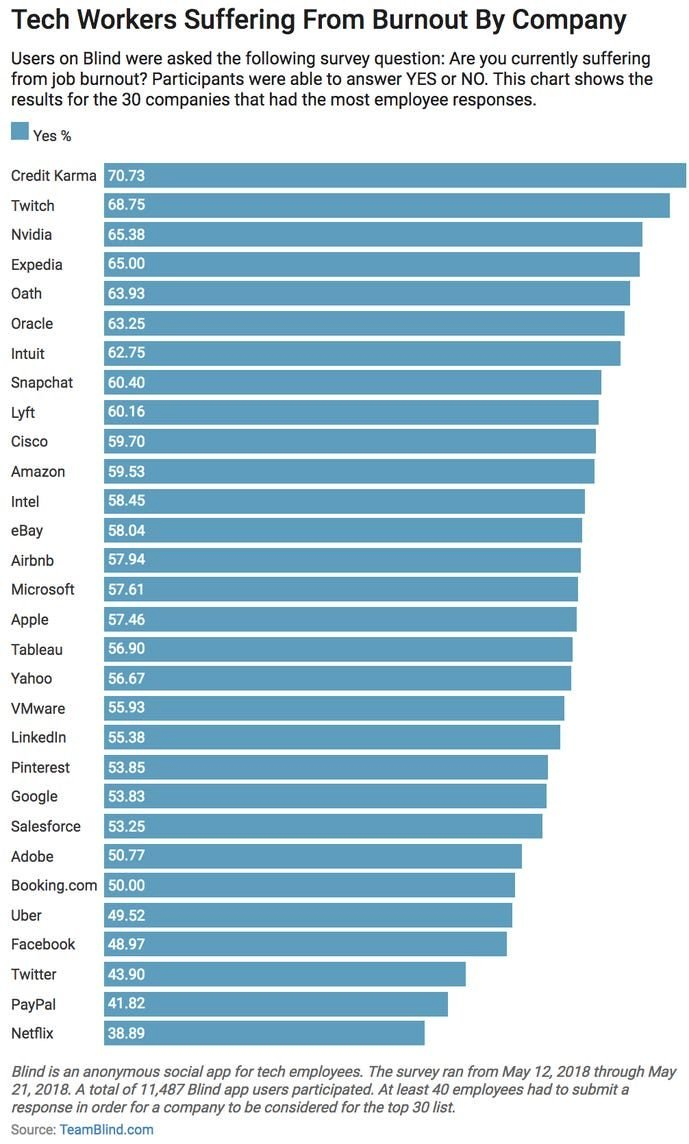 A few things stand out:
Coincidence between the 2 lists: Microsoft, Nvidia, Amazon, Google, Netflix.
Some of the largest companies have surprisingly high levels of respondents saying they are experiencing burnout.
Companies with highest burnout rates seem concentrated in the tech/growth/startup category.
🐶 The furry ones are here for you
Finally, if you're not doing well, your dog (or other pet) may be the first to notice.  This piece digs into the science behind this broadly observed phenomenon.  We have 1 dog and 2 cats. One of the cats seems to have this awareness more so than the other two. She's earned the nickname "The Nurse".
---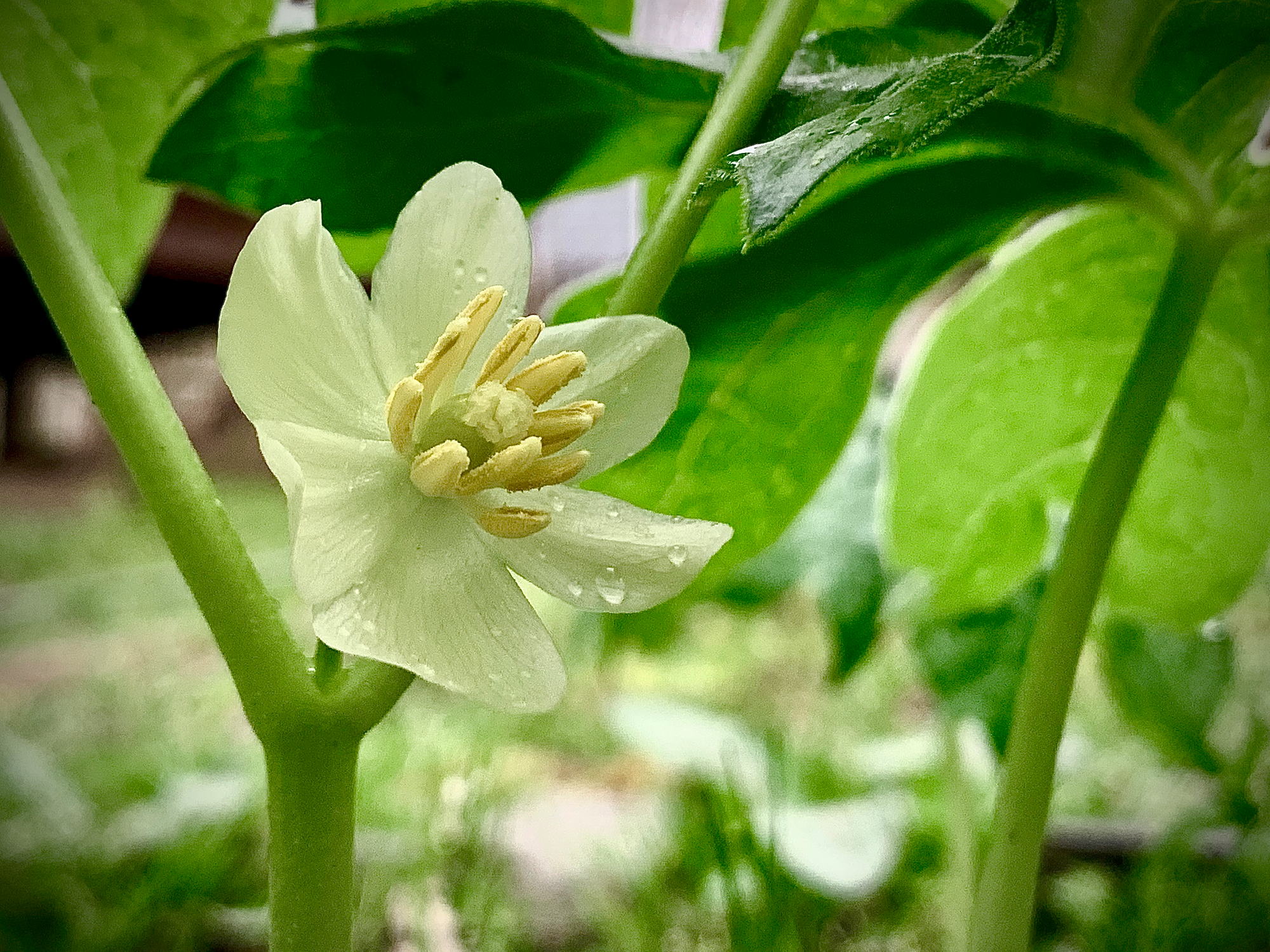 🐾 Nature Notes
May Apples                                                        
One early spring morning I was walking through the cool wet woods with my daughter, taking in the dawn chorus of the birds and guessing what animals left tracks along the muddy stream banks. Suddenly we discovered a long colony of umbrella-like plants we'd never seen before growing in a low-lying area near the stream. No more than a foot tall, each plant had a stalk supporting a set of flat leaves spreading from the top of the stalk in a rough circle - like an umbrella. We were mystified.
What were these?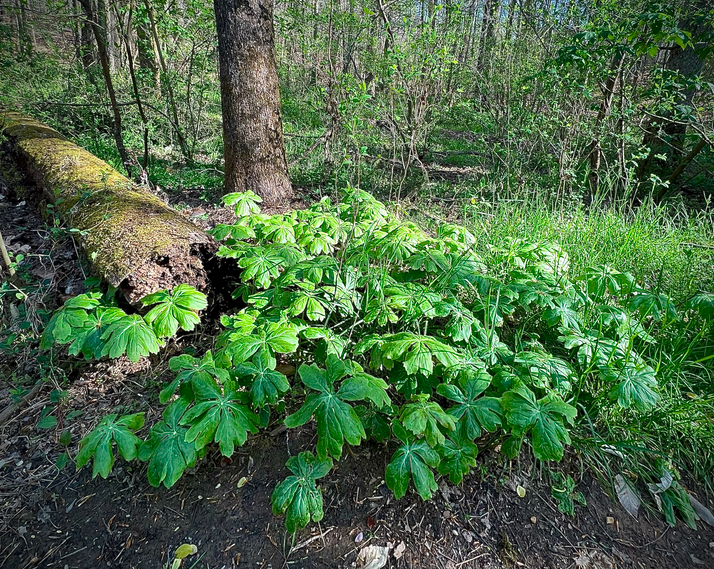 We were even more enthralled when we squatted down and looked under the leaves. Some of the plants had V shaped stalks. In the middle of the V sat a little white flower.
Later I found out quite by chance that these were May Apples. The May Apple plants with V shaped stalks were females, while the plants with single stalks were males. They typically flower in May - hence their name.
In 2012 I obtained 2-3 May Apple plants and planted them in a wet low lying area of my yard. Now more than 10 years later, they are a thriving colony of ~25 plants.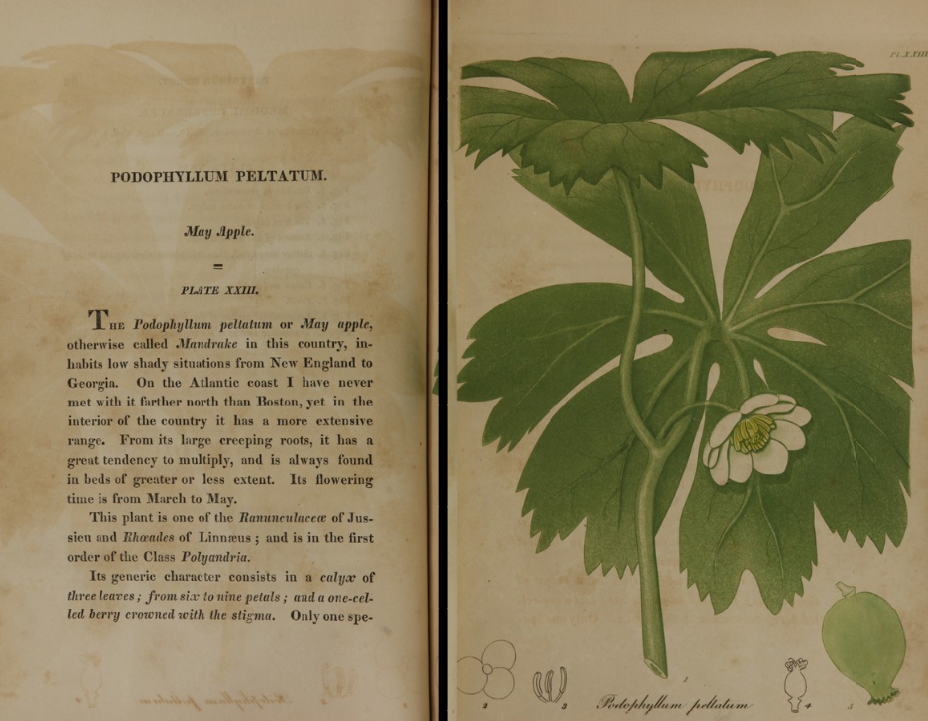 ‌
May Apples contain toxic compounds (do not eat) but have a long history of medicinal uses, first described in Jacob Bigelow's 1817 now rare 3 volume set American Medical Botany. The National Library of Medicine has digital versions of the 3 volumes that you can view online.
One variant of the May Apple was used to create anti-cancer treatments (also here).         ‌
---
🥑 Sensible Ideas
DWCA Vinaigrette
If you like sweet and spicy flavors, you'll love Date Walnut Chile Arbol (DCWA) Vinaigrette. And you can put it on multiple things, salads, sandwiches and more.
Simple additions like this can give your daily meals a serious upgrade without taking a lot of your time. Here it takes a Turkey Swiss sandwich to a whole new level.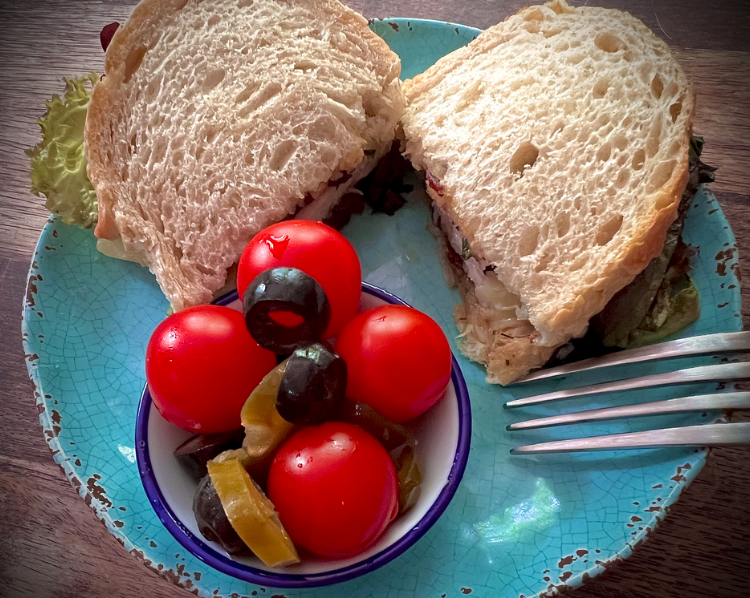 The sandwich from top to bottom: Champagne Mustard, Arugula mix, Swiss, Turkey, DWCA Vinaigrette on Sourdough bread.
---
🧭 3 Questions to get ready for the coming week
Take a few minutes to work through these ‌3 questions so you can make the most of the coming week!
What accomplishments are you most proud of this past week? Describe your successes and sense of achievement. What worked well? How can you continue to build those strengths in the coming week?
What were some of the biggest challenges you faced last week? What obstacles‌ did you face? ‌Any potential areas for improvement? Explore any setbacks and identify strategies for overcoming them in the coming week.
What actions will you take in the coming week to continue your progress toward your goals? Identify the actions, the time/dates when you will do them, and any resources you will need to complete these actions.
Taking a few minutes to ask and think about these questions can set you up for success, so by this time next week I hope you'll be celebrating the progress you made and what you achieved!
---
💐 Final Note: Happy Mother's Day!
This retrospective examines how a diverse range of TV shows featured motherhood.
In case you missed it: I recently interviewed founder and mobility rights advocate Dan Dorszynski about the need for airlines to change their policies for wheelchair users. Please share this with your elected federal representative, and any associates you may have in the travel industry, especially the airlines.
Thanks again for reading and sharing. Hope you are all S3T for a successful week! Feel free to forward this to a friend and continue the conversation on the S3T Discord, Twitter or LinkedIn.
Thank you!
Ralph
---
Opinions mine. Not financial advice. I may hold assets discussed.