S3T Sept 18 - Happiness, Hammocks, Wallets, Private Blockchains, Solar, Za'atar, Natural services...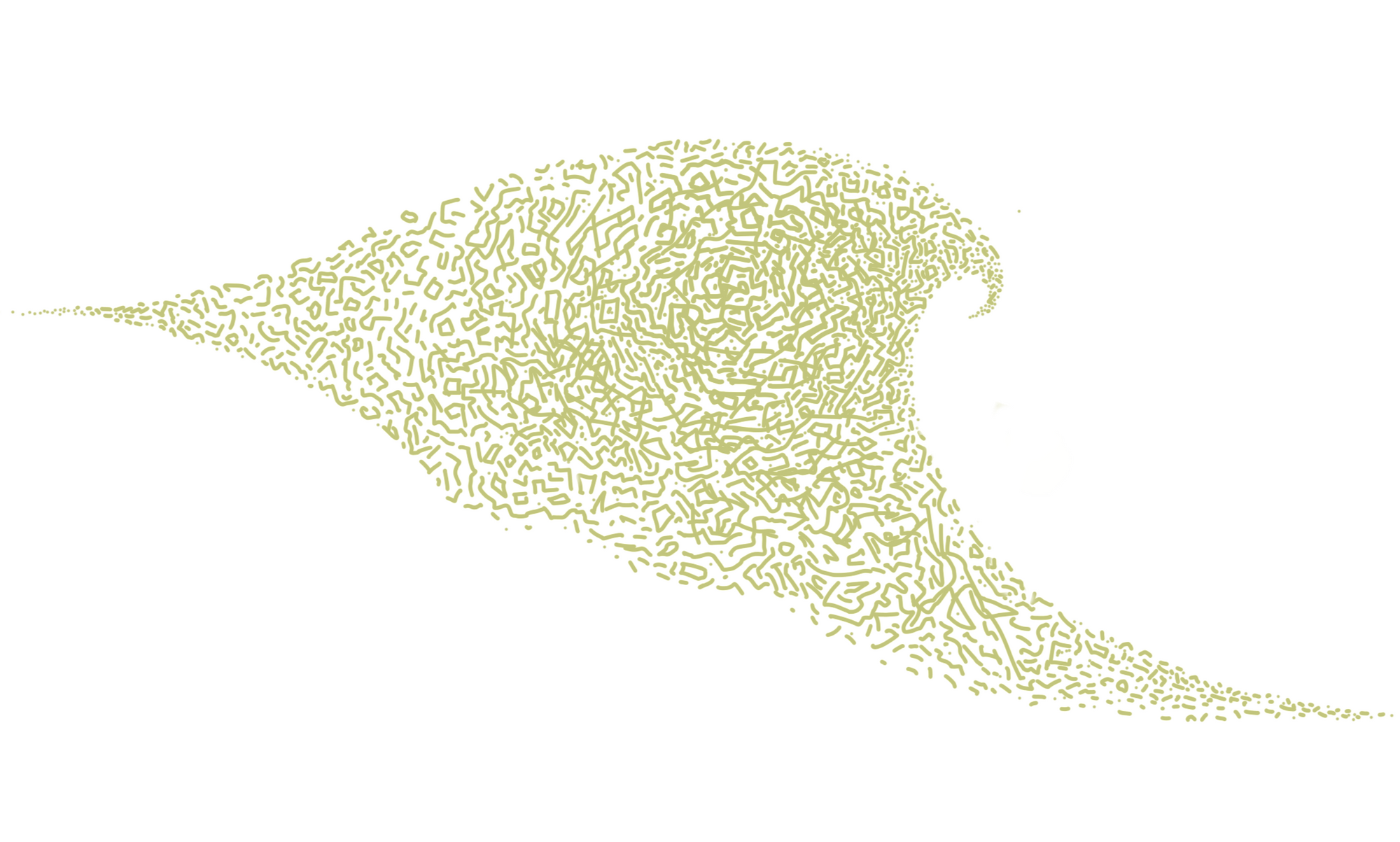 Equality has a correlation with happiness across the globe, and lack of equality - the failure to properly value people and the planet always generates unrest, risk and long term costs.  
Happiness, Wealth and Equality  
The Visual Capitalist has created a fascinating chart comparing the relative levels of wealth vs levels of happiness for the nations of the world (see link below).
Finland...again
In the chart you'll notice Finland, though not the wealthiest, is by far the happiest (and has been for years). Maybe its the ice eggs on the beaches or the arctic forest hammocks. Or having more heavy metal bands than anywhere else. But more likely its what Nick Routley and the Visual Capitalist team uncovered in their study of happiness and economics across the globe: There is a correlation between happiness and income equality. Countries with lower income inequality tend to report higher levels of happiness.
People who are treated as if they are valued, have a different experience of contentment than people who are treated as if they are inferior and dispensable.  
But Finland doesn't have a monopoly on happiness
Digging a little deeper, this Scientific American piece noted a set of studies finding that different parts of the world excel in different forms of happiness:
Finland and its neighbors score highest in a quiet contented kind of happiness.
Latin American countries score highest in "positive emotion" happiness - higher than Finland and other nations.
Several African countries score highest in happiness stemming from a strong sense of purpose - again higher than other nations.
So it would seem there are multiple paths to happiness - and different kinds of happiness that can be experienced (a liberating thought!). But the connection between equality and happiness seems generally constant even across different regions.  
---
Macro
The US rail strike has been averted at least for now through an agreement that appears to at least partially address years of predatory profit taking at the expense of workers. But labor disputes persist around the country (example: 22k shipyard workers) pitting front line workers who endured the pandemic against corporate managers focused on reducing workforce budgets in order to enrich shareholders.
In addition, fears of a 2023 recession continued to mount, with warnings from the World Bank this week.
The Merge
The Ethereum Merge went off without a hitch on Sept 15, finalizing at 6:59am UTC. In the days since Ethereum's price dropped to the low 1400's but was rising Saturday afternoon. The favorite question/prediction now is: Will Ethereum flip Bitcoin to become the #1 crypto by market cap? The gap is narrowing, but what is interesting is the mainstream vs saturation factor: Bitcoin is certainly becoming mainstream but not nearly as valued as gold:
Bitcoin has a ~$400B market cap (high awareness but inconsistent participation)
Gold has an $11 trillion market (arguably less awareness but heavy and consistent participation).  
Will Ethereum - with its eco-friendly proof of stake credentials and large developer community - take the lead as the top crypto asset by marketcap, and gain enough adoption to approach assets like gold? Or will it run into a different sort of headwinds: public vs private blockchains (see DTCC / R3 story under Private Blockchains section below)?
Energy Economics - Solar Infrastructure
In spite of the energy crisis, and its apparent refocus on fossil fuels, 2022 is turning into a blockbuster year for the growth of solar infrastructure, on track to add 250 gigawatts of capacity, with expectations for more growth next year. This is being driven by once again price differential.
A Longer View of Healthcare
Walmart and UnitedHealthcare announced a 10 year partnership to serve the healthcare needs of seniors via a value based care (VBC) model where doctors are paid for outcomes through Medicare Advantage plans. The companies also indicated they plan to expand beyond Medicare Advantage into Medicaid and commercial insurance plans as well.  
The 10 year timeline caught my attention - I think its smart: gives a longer timeline for working out the bugs - especially refining the risk management model required. So much of healthcare finance today operates on strict single year cycles. Yet the specific risks in play (derived from medical events, onsets or chronic conditions) evolve and progress independently of individual fiscal years.  
A more equitable kind of healthcare would outgrow the habit of focusing on nice margins for single fiscal years while imposing negative impacts on patients and employers. Focusing on multi-year time spans likely opens opportunities for more flexible creative ways to manage risk and costs. My guess is that this is exactly what Walmart and UnitedHealthcare intend to figure out.  
---
💵 Money Modernization
Crypto Regulation
This week the US Treasury Dept released 3 policy documents pertaining to crypto (summary here). The regulatory content was greeted with mixed reviews by the industry, and includes things like a digital US Dollar concept for cross border payments.
FedNow - Instant Payments
The Federal Reserve says it will go live next year with FedNow a new service that promises instant payments between financial institutions.
What to watch:
How this relates/conflicts with the digital Dollar ideas noted above,
Implications for Zelle and similar players
Implications for B2B transactions (i.e. payer to provider?)
Mainstreaming Crypto Wallets
Fidelity's Job Postings suggest a crypto wallet is in the works and that Fidelity is taking decentralized finance seriously: posting roles for developing "decentralized finance applications" which describe DeFi as the "next-generation brokerage products in capital markets". To view these and more go to the link above and type "crypto" in the Keyword field.
App dev and architecture decision makers are wise to start evaluating the differences between crypto wallets vs traditional web and mobile apps and whether or not those differences will become important to their customer base and to their position in the competitive market.
For Gartner's sense of timing see their latest Hype Cycle for Blockchain and Web3 (scroll down for the chart) which shows blockchain wallets reaching a "Plateau of Productivity" (mainstream use) within 2 years. Another good primer: A CFO's Quick Guide to Cryptocurrency.
Private Blockchains
Regulated Blockchains may be branching to use private invite-only blockchains where participants are granted permission to participate.
The Depository Trust and Clearing Corporation (DTCC) provides clearing and settlements for financial markets, settling the majority of securities transactions. DTCC selected Corda R3 a private blockchain company to provide the distributed ledger technology to support its services. The initiative dubbed Project Ion went live in August and is processing 100k equity transactions per day. For now, DTCC is continuing to use its legacy platform as the "official" system of record, but is allowing customers the option to use the blockchain platform.
R3 started in 2015 as a consortium of large global banking institutions who collaborated on a blockchain approach they felt would be suitable for financial markets. See R3 technical docs here.
DTCC and R3's partnership is worth watching, because it may turn out to be a useful pattern for other industries that need to reconcile transactions or activities between multiple parties. The private architecture that R3 offers may be attractive for regulated industries like insurance. London based insurer ChainThat started with Ethereum but converted to R3 over concerns about privacy.
If large swaths of the worlds regulated industries ultimately opt for private blockchain architectures, this could impact the growth potential of not only Ethereum but the many other token based plays (think Chainlink, API3, Civic, etc) who are building capabilities that logically would be needed by blockchain based enterprises 2-5 years from now. Too early to tell, but definitely something to watch.
---
🍱 Sensible Ideas
I am blessed to be part of a family that knows their way around the kitchen and the campfire. So each week I share what I call "sensible ideas" for good times and good food!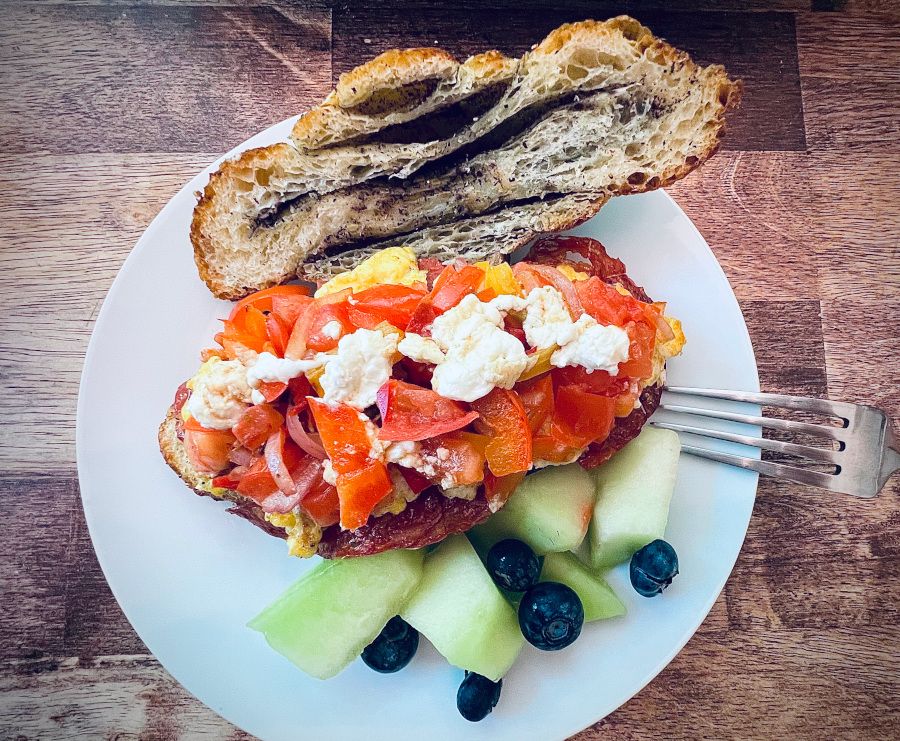 Za'atar Croissants
This week I was introduced to Za'atar Croissants thanks to the Mad Hatter Bakeshop in Durham NC. Shown in the photo above providing the bread part of my brunch sandwich (Goat cheese on roasted peppers, scrambled egg and Sopressata Piccante). Za'atar Croissants have a rich complex flavor and are a popular breakfast item in Beirut. Zaatar is a savory spice mix of dried oregano, thyme, sumac and toasted sesame seeds (some add marjoram, and there are regional variations).
Here is a recipe if you want to try making your own.  
---
🌄 Nature Notes
Natural Services vs. Natural Resources
We are conditioned to think about natural resources - consumables like wood, ore, water, fish...things we catch, mine, eat, burn or build with. We have not, unfortunately been educated as much about the services of nature. We haven't been educated about the value of those services, and the penalties that occur when we degrade Nature's ability to continue to offer those services.
In the book Land Use, Climate Change and Biodiversity Modeling the authors provided a helpful way to think about the services of Nature, as shown in the section below titled 4 Categories. Physical copies of the book can be purchased here (pricey), but the authors have made available a free PDF download version at ResearchGate.
4 Categories of Ecosystem Services provided by Nature

Provisioning services
food (including seafood and game), crops, wild foods, and spices
water
pharmaceuticals, biochemicals, and industrial products
energy (hydropower, biomass fuels)
Regulating services
carbon sequestration and climate regulation
waste decomposition and detoxification
purification of water and air
crop pollination
pest and disease control
Supporting services
nutrient dispersal and cycling
seed dispersal
primary production
Cultural services
cultural, intellectual and spiritual inspiration
recreational experiences (including ecotourism)
scientific discovery
Calculating the true value of these services - and the true cost of degrading their ability to continue or being careless in our stewardship - can enable better decisions and outcomes for communities and regions in both near and long term time frames. This is a largely unexplored space in economics. We have focused on the valuation of companies and manufactured goods, while ignoring the value of the foundational services that sustain literally everything our economy and survival depends upon. Future generations will not be impressed.
Case in Point: Not So Cheap Coal
Chapel Hill and Orange County stakeholders are raising concerns about a plan to build offices and housing on top of a coal ash site that resides at 828 Martin Luther King Blvd in Chapel Hill. This piece outlines the legal and health reasons why the project should not be allowed to proceed until the coal ash is removed. This counter-argument outlines why its safer to contain the coal ash in place rather than uncover it and risk community exposure while moving it to another location (not to mention the potential impacts to the communities in the receiving locations).
The math behind the concern:
60,000 cubic yards of coal ash were deposited at the site from the 1950's-1970s.
1000 tons were removed from the site in 2018.
A cubic yard = 27 cubic feet
1 cubic yard of coal ash weighs 40 * 27 or 1080lbs.
So, the 60,000 cubic yards of coal ash weighs 60,000 * 1080 or 64.8 Million pounds of coal ash.
The removal of 1000 tons represents the removal of about 2 million lbs or about 3% of the total coal ash deposited.
Point being, this is a LOT of hazardous residue from decades of coal based energy. Adding in the costs and risks of managing this permanently impacted site illustrates why coal actually isn't cheap. Its upfront costs appear low, but its side effects and long term costs are extreme.
💬 Final Note
This past week marks the start of National Hispanic American Heritage Month (Sept 15-Oct 15). Hope you make time in your own way to learn and celebrate with friends and family.
Thank you again for reading and sharing S3T. Its ok to forward to a friend. If you haven't, take a minute to subscribe and get S3T delivered free to your inbox each Sunday morning. Continue the conversation on the S3T Discord, Twitter or LinkedIn. If you have question or comments drop me a note.
Hope you are all S3T for a successful week!
Ralph
---
Opinions mine. Not financial advice. I may hold assets discussed.
Graphics generated with Dall-E were reviewed and edited by the me, the person who takes ultimate responsibility for publication content and compliance with OpenAI terms of use.
Thanks to CopyPasteCharacter.com for the cool emoticons!