Welcome to the S3T Membership!
You have just made a very important investment in your future success, and the success of the teams and communities you'll influence!
Let's get started right now making the most of it:
1. Make a plan: set an appointment with yourself each week to
Read the newest edition of S3T (pronounced "set") that will be delivered to your inbox. Be ready to review the most pivotal insights and developments of the past week, and think about how you will put them to work for you in the days ahead.
Listen to the S3T podcasts. There is a link in each newsletter.
Pick the tools and topics you want to leverage from the S3T Full Access library (see below).
2. Take Full Advantage of your S3T Paid Membership by clicking the Members menu at the top of any page on the S3T.ORG site. This gives you a curated collection of time-saving explainers and accelerators that frame key trends and issues with important context, perspectives, worksheets and more:
🧭 Guides: Downloadable workbooks and templates to increase individual or organizational success.
🔮 Heads Up: Outlooks and advance notice on what's coming, whats changing, and how to get ready.
🚀 Accelerators: Frameworks and Explainers to help you get up to speed on need-to-know current issues, risks and opportunities.
💎 Insights: Crucial, perhaps not well understood but pivotal detail.
🛠 Tools: a curated set of the best tools and time-savers available.
3. Use the powerful search engine to quickly find what you need: Click the search icon (magnifying glass) at the top of any s3t screen for fast powerful search of the entire S3T library of S3T insights and trends: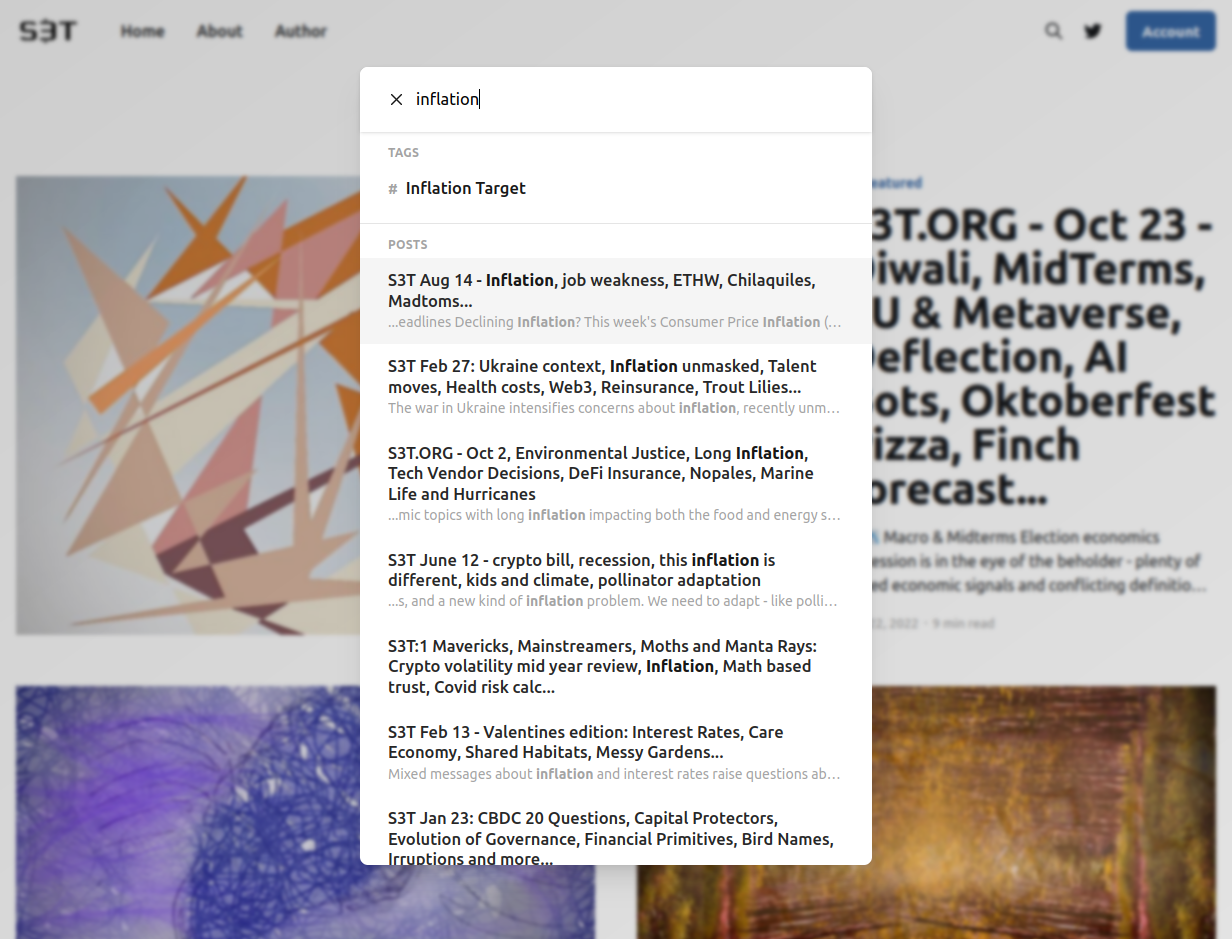 4. Enjoy exclusive access to the S3T Archives - the full archive of every Sunday Edition of S3T.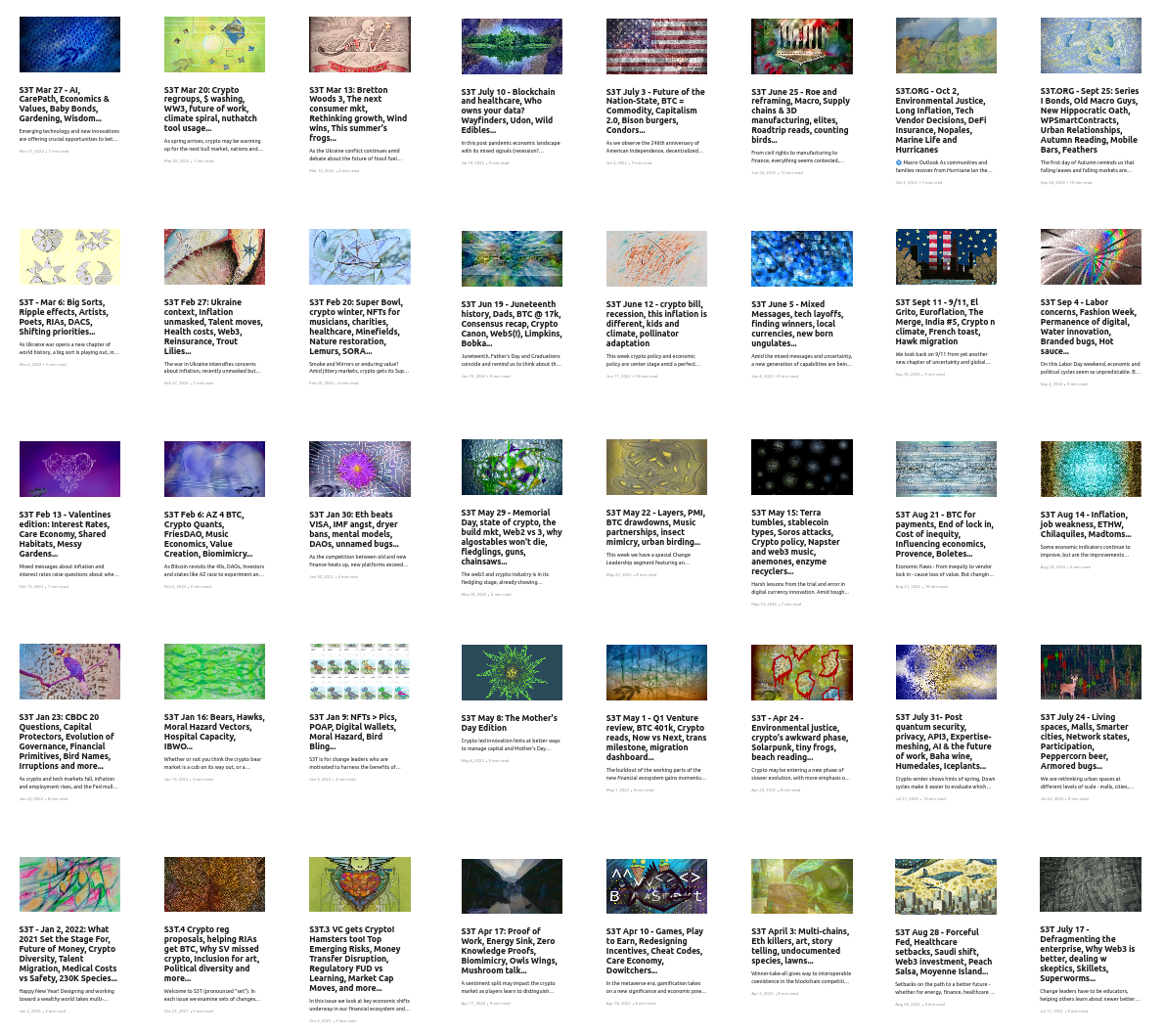 5. Share what you're learning. Connect with other change leaders and let them know how you're tapping into the resources that change leaders use to maximize their effectiveness.  
Whether you are trying to drive change
on a personal level in yourself or your career
on an organizational level with your team or company
on an industry, national or global level
the tools here will put you on an accelerated path to achieving your goals and growing as a leader.
Welcome!