S3T - Nov 10, 2023 Mobility Rights, SP493, Climate Resilience, GPT App Store, Beatles, Tough Questions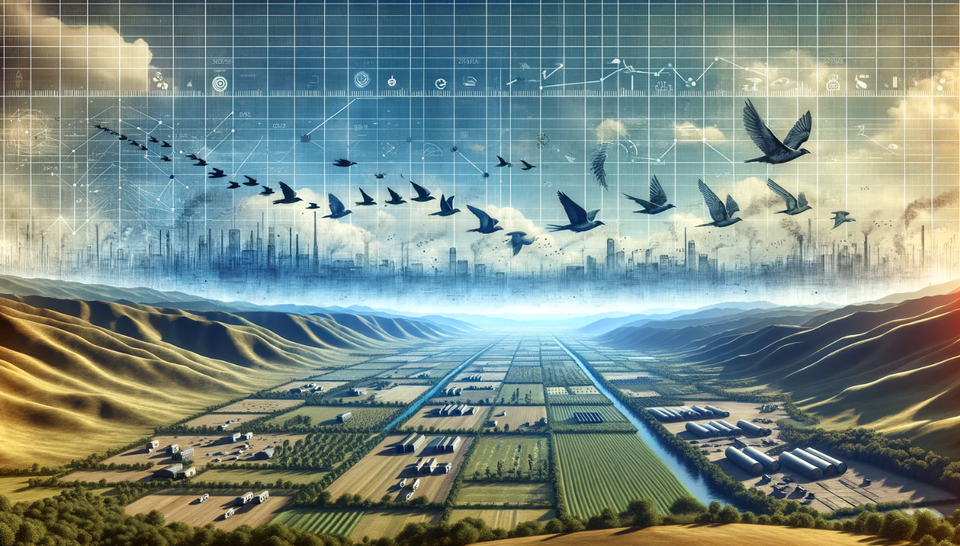 🔊 Listen to this edition on the S3T Podcast
Happy Diwali! In this edition of S3T:
Action Opportunity to advocate for mobility rights. Let United Airlines know your views.
Macro: Politics is impacting the US's financial future. The S&P 493. Bitcoin gains favor vs US Treasuries. Real Estate's new buzz phrase.
Emerging Tech: GPT Apps. OpenAI to launch an App Store. The Beatles release an AI-enabled song.
Change Leadership: The Tough Questions that can help you lock on to your true purpose and path to impact.
---
✈️ S3T Action Opportunity
Some members of our S3T community are focused on improving the airline's treatment of people who depend on wheelchairs, in two ways:
Currently, airlines deny passengers the option to remain in their own wheelchairs when they fly. As a result people who rely on wheelchairs routinely suffer injury and damage to their wheelchairs, as shared in the Flying Wheelchairs interview with Dan Dorszynski.
Airlines also do not provide access to accessible bathrooms on planes. This forces passengers to have to dehydrate themselves in order to not have to use the restroom on long flights.
Opportunity for action and advocacy:
United Airlines is set to add 700 new planes to its fleet in the next 9 years 2023-2032.
You can contact United Airlines to ask them to ensure that these new planes include:
Cabin configurations that allow passengers to fly in their own wheelchairs
Cabin configurations and support to allow passengers in wheelchairs to use accessible bathrooms during flights.
You can reach United a couple of different ways:
On X/Twitter: United Airlines@united - use this option if you have not flown with United recently (the online form below asks you to enter flight details - they assume you're complaining about something that happened on a flight).
On the web: https://www.united.com/feedback - use this option if you have flown recently (they will ask for a flight number or last name and airports you flew to/from)
Supporting materials:
---
💵️ Macroeconomy
Tuesday's off-cycle election in the US delivered a few surprises but coupled with the week's economic news - underscores 3 realities:
The nation continues to be deeply divided
The abortion issue is far from settled.
Politics is impacting our financial future.
Persistent inflation and deficit worries, compounded by political dysfunction impacted this week's bond market auction - investors lack confidence in US 30-year Treasuries. Stocks fell after Fed Chair Jerome Powell signaled that more rate hikes are on the way. As this AP wrap up details, it was a rough week overall.
Bitcoin moved above 35k this week, another new high for the year. Traditional investment firms now anticipate increasing adoption of crypto driven by the large wealth transfer from older generation investors to millennials and Gen Zs who own significantly higher levels of crypto.
Further Reading
📉 The S&P 493
Multiple variations of a chart are circulating this week, contrasting the ~50% growth of the top 7 companies in the SP500 vs the virtually flat performance of the remaining 493. One of the better examples below:
The S&P500 growth this year was powered by the so-called Magnificent 7 stocks (Alphabet, Amazon, Apple, Nvidia, Meta, Microsoft, Telsa).
RBA notes here that investors are "overwhelmingly concentrated in the Magnificent 7 stocks." RBA sees a "generational opportunity" to capitalize on this imbalance because a closer examination of earnings growth shows that these 7 aren't so magnificent. In fact, they are struggling: several of the 7 contributed the bulk of this year's 240K (and counting) layoffs in the tech sector (full list of 2023 tech layoffs as of Nov 9 here).
🏡 Real Estate Economics
🌏️ "Climate Resilient"
One of the themes noted in S3T is the expected impact of climate change on real estate trends, as large areas become less livable. Below is a real estate ad seen this week, tagged with the line "A home that will stand the test of time in a climate resilient area of the world!"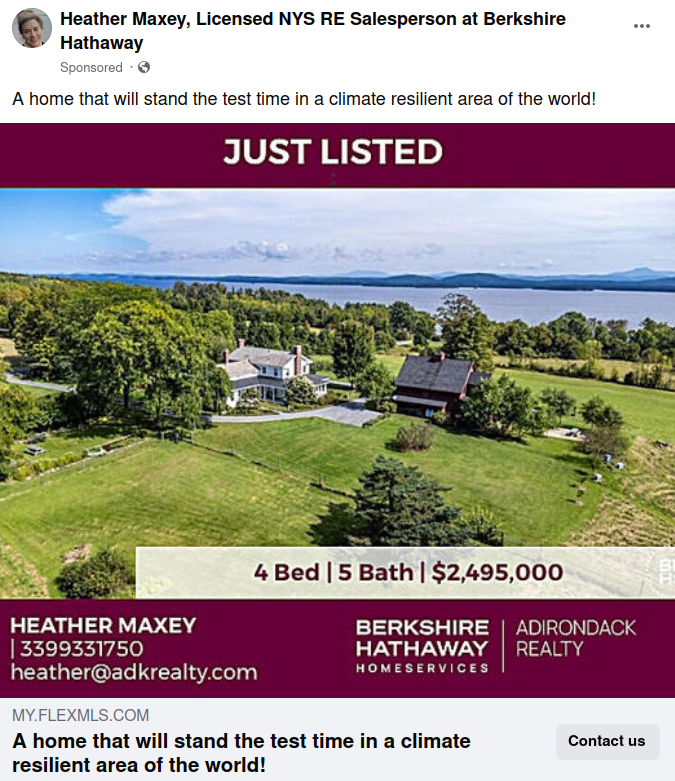 For more insights on the evolving urban space and real estate sector, see S3T Panorama - Future of Real Estate (paid memberships).
---
Emerging Tech
🛠 GPT Builder and GPT App Store
This week OpenAI rolled out GPT Builder a new capability that promises to let you create your own GPT in just a few easy steps. OpenAI also announced they will be rolling out a GPT App Store later this month. The store will feature creations by verified builders, with product categories and leaderboards.
🎸AI-enabled Beatles song released this week
Billed as the "Final Beatles Song" the new release titled Now and Then brings together unpublished vocals and music from original sessions with the Fab Four. New AI methods enabled specific elements of original recordings to be recovered/optimized.
---
🧭 Change Leadership Notes: Why are you here?
As the year winds down, the final quarter presents a golden opportunity for introspection: Am I driven by motivations I've consciously chosen, or have I unknowingly veered off course?
This week, we've got a special feature that's all about helping you stay true to what drives you. We'll dive into the big question: "Why are you in the place you're in? What are you here to accomplish?" Let's find out your 'Why' together, and make sure it shines in everything you do. Now is a great time for a few moments of self-discovery and smart planning: Click here and let's get started!
---
Hi, I'm Ralph Perrine, founder of S3T Newsletter. Thanks for reading this week's edition!
I created S3T to empower change leaders with the knowledge and insights they need to navigate the ever-evolving landscapes of economics and emerging tech. Together, let's embrace challenges, seize opportunities, and shape a brighter future through effective leadership and strategic innovation.
If you have any questions or suggestions, I'd love to hear your thoughts! Direct message me @ralphperrine on LinkedIn or Twitter anytime.
Cheers,
Ralph Perrine
---
Opinions expressed are those of the individuals and do not reflect the official positions of companies or organizations those individuals may be affiliated with. Not financial advice. Authors or guests may hold assets discussed.