S3T Aug 7 - Boomcession, Dissent, Digital Oil, Oyster Beer, Outerverse, Hound Dog Rock...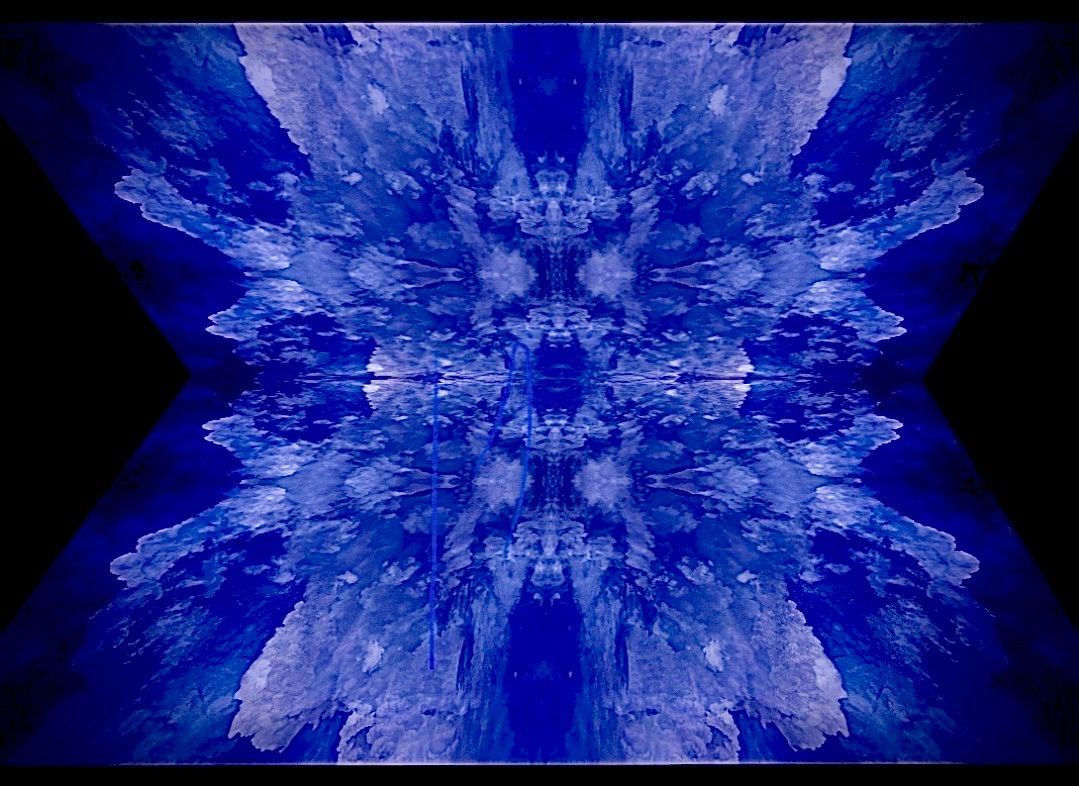 When narratives change, new thoughts and behaviors begin and new pathways open. But getting those narratives to change sometimes requires persuasive dissent, backed by data and empathy.  
Changing Narratives
Earlier in the year, I noted that we were entering a phase where we could expect rapid thesis shifts especially among accountable institutions and investors. The combination of system shocks (war, inflation, pandemic, talent scarcity/migration) plus the new territory risks of emerging innovations (Terra, 3AC, regulatory uncertainty) made it hard to create outlooks that made sense for more than a few days at a time. The closest thing to a dominant narrative at the time was "recession driven crypto winter". But what exactly did that mean? What was the smart action other than capital preservation?
Now as we approach the end of the summer, some interesting new narratives are emerging and some of them look like a. they might stick around for a while, and b. they might be actionable and constructive.
Recession / Boomcession
The economy added 528k jobs in July per the Bureau of Labor Stats monthly jobs report this past Friday, pushing the unemployment rate down to 3.5%. This comes on the heels of 2 quarters of economic contraction, and debate whether we are in a recession not.
A traditional full blown recession could still be in the wings, especially if the Fed is more worried about controlling inflation than achieving a soft landing as Gary Cohen suggests.
Given this, what are the indicators to watch?
Cohen also says pay attention to the temporary help employment category of jobs metrics. Softening of those numbers could be a leading indicator (the latest numbers here show a slight weakening).
Clearbrige's Recession Risk Dashboard tracks a set of 12 economic signals that over the tracking history has often predicted recessions. The Dashboard uses a red/yellow/green light indicator which currently is set to yellow - meaning increased risk of recession - due to erosion over the past 3 months of several indicators. In the past 12 cases, yellow warning signs have only turned back to green (no risk of recession) 3 times.
The National Bureau of Economic Research maintains a full historical list of expansions and contractions here. Their last entry is 2020...they call recessions only retrospectively. When the current one finally is added to this list, it will likely be noted as a different kind of recession. One that displayed different conflicting characteristics simultaneously, reflecting the fractured nature of our economy.
BTC vs Eth
It has been interesting to watch the evolving narratives about the relationship of Bitcoin and Ethereum, the two largest crypto investments by market cap.
Narrative ~2019-2020: They are different. BTC is the next store of value while Ethereum is the next compute platform.
Narrative ~2021: They are correlated. Ethereum's rise follows Bitcoin's rise. When Bitcoin rises to a new all time high, then Ethereum will do so n months later (see here and here).
Narrative 2022: They are competing. As the "merge" approaches a new narrative is emerging that is bullish in favor of Ethereum and less optimistic about Bitcoin (see Motley Fool, TheStreet and Seeking Alpha in contrast to this balanced viewpoint that favors diversification).
To be clear, there have always been smaller contingents of vocal advocates for Ethereum - and Bitcoin for that matter (the "maximalists"). But this might be the start of something different.
Why? Ethereums "merge" (happening now) is shifting the entire Ethereum ecosystem from Proof of Work to Proof of Stake. When this is complete, the Ethereum ecosystem, and all of the apps and capabilities that run on top of it will have a much more environmentally friendly footprint than the previous version of Ethereum - and Bitcoin.
While much has been written about putting Bitcoin's energy footprint in perspective (HBR, Cambridge, Forbes), assets with lower energy consumption have an undeniable appeal (See Nature Notes below - Outdoor Life's choice of Solana over Ethereum for an example). By shifting from energy intensive Proof of Work to lower consumption approach of Proof of Stake, Ethereum is following the lead of other more eco-friendly networks like Solana. But there are no plans (that I'm aware of) for an eventual Proof of Stake version of Bitcoin.
Crypto Bottoms?  
Earlier this year, a strong narrative was that the bottom of the market was still further down. This sentiment may also be starting to turn (Just search twitter for the phrase "crypto bottom" for a scan of the currently very strong consensus).
If you look at almost any crypto charts, they are all down at least 50% from a year ago.  If you compare their 1 year history vs their All time history, you'll usually see two things:
Over their lifetime they've performed very well - significantly better than many other conventional investments.  
They've been down before, and went back up.
For quick example, click the CoinMarketCap link below and toggle between the 1yr vs All Time views of their chart. Note this is a combined view of the market cap of top crypto assets except Bitcoin, but the pattern is similar.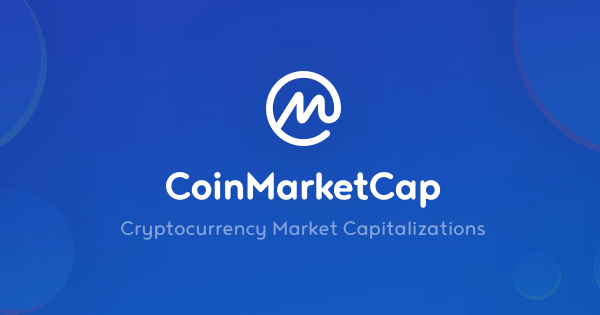 With all the due caveats (consult your registered investment advisor, don't invest what you can't afford to lose, do your own research, historical movements don't guarantee future movements), many of these assets are now at price levels that investors are likely to find attractive.
Which is what makes the segment particularly interesting...
Crypto Winter vs Crypto Spring for Institutions
BlackRock, the world's largest asset manager, partners with Coinbase. BlackRock and Coinbase announced a partnership this week that will give BlackRock clients direct access to crypto investments. Clients who use BlackRock's Alladin network will be able to access and trade crypto.
Change Leadership and Dissent
When Dissent is Necessary
Committed change leaders often must sometimes occupy the role of dissenter - finding a way to tactfully but tenaciously take exception with commonly held views and beliefs about:
What is acceptable - (For example, whether or not the cost of healthcare is acceptable)
What is possible - (whether or not its possible to have more cost effective healthcare)
Often there is a relationship between acceptability and possibility. Sometimes incumbents will acknowledge that the status quo has issues, but then will resist the notion that its possible to change.
This shows up with phrases like:
"The devil is in the details"
"We can't boil the ocean"
"We have to be practical"
Yes, this is the language of the comfortable, distancing themselves from the plight of the afflicted. A one-sided practicality that ignores how impractical the status quo is for customers, beneficiaries or other stakeholders.
But indelicately pointing this out is unlikely to win converts.
Persuasive Constructive Dissent
Today's change leadership scenarios require change leaders to be persuasive dissenters - more than just troublemakers, able to gain trust, effectively change minds and recruit people to work toward the right outcome.  
Easier said than done.
In this excellent read, 7 Rules for Persuasive Dissent, HBR shares a set of proven success tactics that can help those without formal authority make sure their points are heard, and improve the diversity of dialogue and quality of decisions in an organization or industry.
Change leaders can benefit their organizations and industries by normalizing a culture of respectful dissent because as Atlassian argues here, great minds don't always run alike. Respectful dissent backed by committed engagement (vs disengagement) is a necessary part of planning and execution, and helps ensure that the team is doing the right things.
💡
"The best insurance against crossing the ethical divide is a roomful of skeptics…. By advocating dissent, top executives can create a climate where wrongdoing will not go unchallenged."
Knowledge at Wharton
The role of data and history (using climate denial as an example)
Effective dissent is enabled by careful aggregation of data and history. This in turn enables effective explanations and when necessary rebuttals to flawed arguments.
Let's say for example we are addressing a person or organization that denies or downplays the urgency of Climate Change, cherry picking specific elements to support their assertions, while trying to ignore what the data is telling us.
Here is are some of the data and history resources you might need:  
Whether your dissent occurs in the context of a 1 on 1 conversation, or is leveled at a large industrial or political complex, having a strong base of knowledge to back your arguments and explanations is critical. But simply rattling or tweeting these links off to the climate offenders is unlikely to persuade.
In my own experience in such conversations I've seen more progress when I bring empathy, hear the fears, and bring practical bias for helpful action. Data and history in those cases play a supporting role, giving the ability to explain concepts and answer questions clearly.
Whatever change leadership challenge you are facing, I hope you know you are not alone, and your story will not be the only one. Others with the same concern and perspectives you have are out there, being strong every day, and bringing better outcomes little by little. In the aggregate of history, it will add up, though you and I may not be able to see it in the short term. Thank you for what you are doing!  
---
Sensible Ideas
I am blessed to be part of a family that knows their way around the kitchen and the campfire. So I like to share what I call "sensible ideas" for good times and good food!
International Beer Day
If you missed it, there's no shame in celebrating a day or two late:   August 5 was International Beer Day. Who came up with this? Jesse Avshalomov is guilty and he knows it. Time to enjoy beer from other cultures, or from a culture you already know.
Here's a new Mexican beer I discovered in my recent travels: Oyster Stout from the Transpenisular Brewery in Baha California. This dark beer has a chocolate and coffee flavors with - yes a hint of salty oyster - unique but it grows on you. (btw Great Lakes does an Oyster Stout too...its a thing).
This Ballast Point video interview features Collin Corrigan, the owner of Transpenisular, and his journey founding the brewery, and the evolution of microbreweries in Mexico.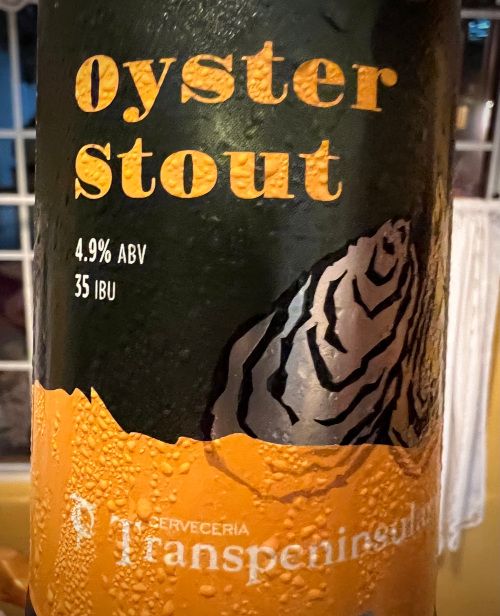 ---
Nature Notes
Forget the Metaverse, get to the Outerverse
The parent of Outdoor Magazine is launching Outerverse an "anti-metaverse platform that lets outdoor lovers use NFTs and crypto incentives to maximize, track and enrich their time outdoors. The platform captures stats on users outdoor time and activities. "Users whose stats pass a certain performance benchmark get access to experiences as well as NFT drops from creators such as photographers and videographers." Users will also be able to sell their NFT based creations on the same platform. The Outerverse platform runs on Solana (Outdoor felt Ethereum used too much energy - at least until the merge).
🐦 Nature is not a place to visit. Nature is home.
- Gary Snyder
I love that Outdoor Life is countering the tendency to get stuck indoors in digital realms. Here are a couple photos from my own recent outdoor time. This is a photo of Hound Dog Rock, a large formation carved out by a stream that curves through the valley below. When you hike down the the stream's edge and look back up, it looks like a hound dog resting its head on its paws. I've added a yellow line to highlight the outline of the hound dog's head.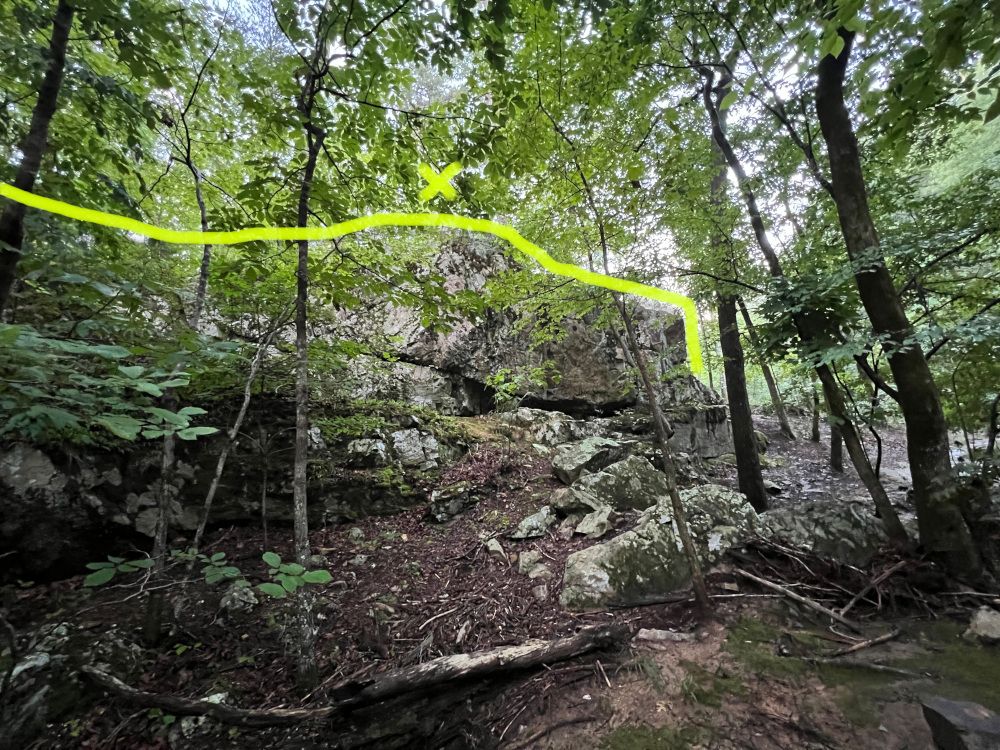 The yellow X is the favorite look out spot of Roxy, our own hound dog, pictured below looking over the forest from atop Hound Dog Rock (tight grip on the leash here :)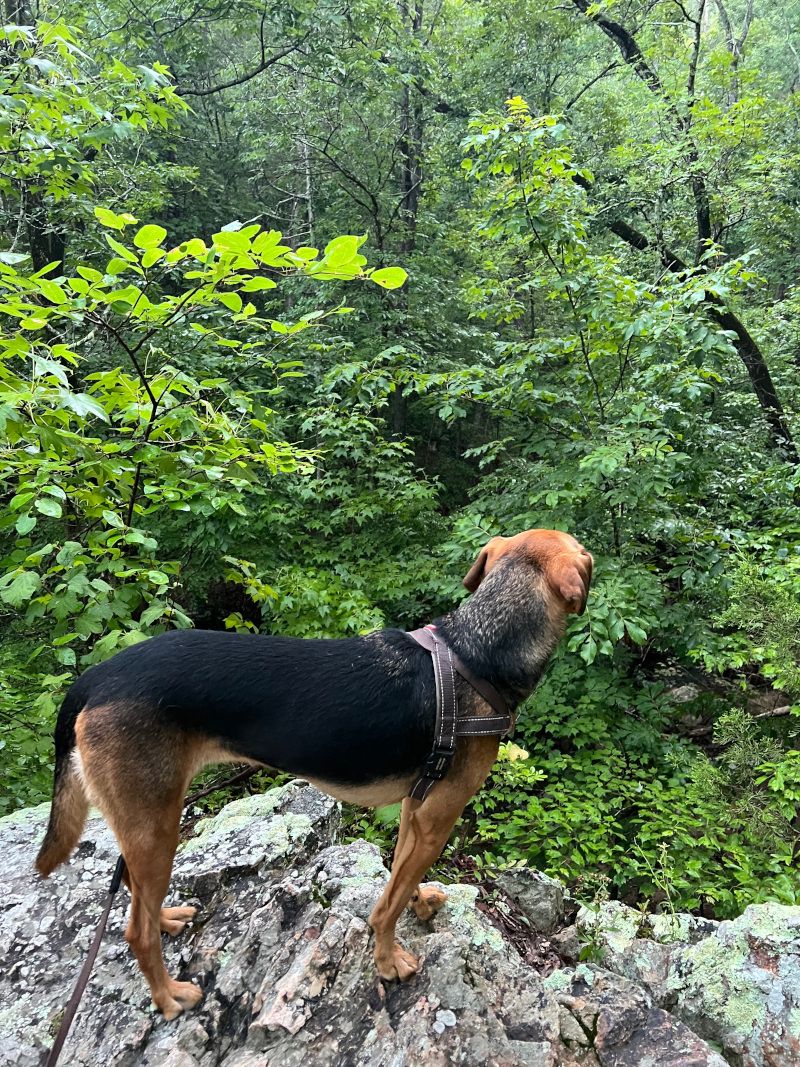 Final Note
Thanks again for reading and sharing. Hope you are all S3T for a successful week!
If you haven't, take a minute to subscribe and get S3T delivered free to your inbox each Sunday morning. Feel free to forward this to a friend and continue the conversation on the S3T Discord, Twitter or LinkedIn. I'm thinking about a IRL event for subscribers. If you have ideas drop me a note!
Thank you!
Ralph
Opinions mine. Not financial advice. I may hold assets discussed.
Thanks to CopyPasteCharacter.com for the cool emoticons!