S3T June 25 - Free Edition: Coup-Feud, Income vs Inflation, BIS Blueprint, Closed Loop Digital Wallets, Druid Heights, Shared Habitat, Birria
You are reading the Free version of the S3T Newsletter. By signing up you'll receive the hottest topics and awareness items for change leaders from the past week.
🔊 Listen to this Newsletter on the S3T Podcast.
📈 📉 Macro - Coup talk, oil & inflation  
News of unrest in Russia (essentially an out-of-control feud between top military leaders) also put markets on alert for energy implications:
Stocks were down this week on concerns about the economy, persistent inflation, and the prospect of continued Federal Reserve interest rate hikes causing a recession.
---
Emerging Tech
BIS Blueprint for Future Monetary System
This week the Bank for International Settlements published a "Blueprint for the future monetary system" (PDF) an ambitious design for a blockchain-based "unified ledger" for a new global monetary system.  
Crypto Underbelly
The June 18 NY Times piece on Kyle Roche spotlights the mischief that can happen when the murky world of international finance intersects with crypto. The piece references some not all of the evidence shared in a more in-depth April 30 post by Arthur Van Pelt (but does not credit Van Pelt).
Stories like this one fuel animosity toward crypto that distracts from the positive potential of this class of technology.  
Why Institutional Investors are returning to crypto
In spite of (perhaps because of? lol) the underbelly factor, Institutional Investors including Blackrock, Invesco, WisdomTree, Schwab, Citadel, Deutsche Bank, and others are announcing new moves into crypto, in some cases refiling applications previously rejected by the SEC.
Theories abound about why an influx of Institutional Investors are now deciding to jump back into crypto, but George Kaloudis has a simpler explanation: they just want to make money.
Fidelity
Fidelity's Midyear Outlook for Crypto June 2023 - focuses primarily on Bitcoin and Ethereum, noting recovery in first half of 2023 (vs 2022) and the questions hanging over regulation and future adoption.
🔎 Closer Examination
Closed Loop Digital Wallets
Closed Loop Digital Wallets will handle 50% of ecommerce by 2030 and seriously cut into the revenues of credit card companies and banks says Maximilian Friedrich in this FYI Innovation briefing.
---
Crypto Stumblers
Some players see falling fortunes while others are continuing to grow.
---
🍱 Sensible Ideas: Birria
I am blessed to be part of a family that knows their way around the kitchen and the campfire. So each week I share what I call "sensible ideas" for good times and good food!
A relative newcomer to the popular Mexican food scene, Birria is fast becoming the new slow-cooked culinary favorite on both sides of the border and actually has a history dating back to the 16th century. Originating in the town of Cocula, nestled in the heart of Jalisco, Mexico, Birria was an innovation of indigenous chefs adapting European spices and meats to their own taste preferences and traditions. The result is a captivating adobo dipping sauce topped with white onion, cilantro and lime - that begs for homemade tortillas.    
Below is one of many small Birrierias we saw and/or dined at during our last trip to Mexico.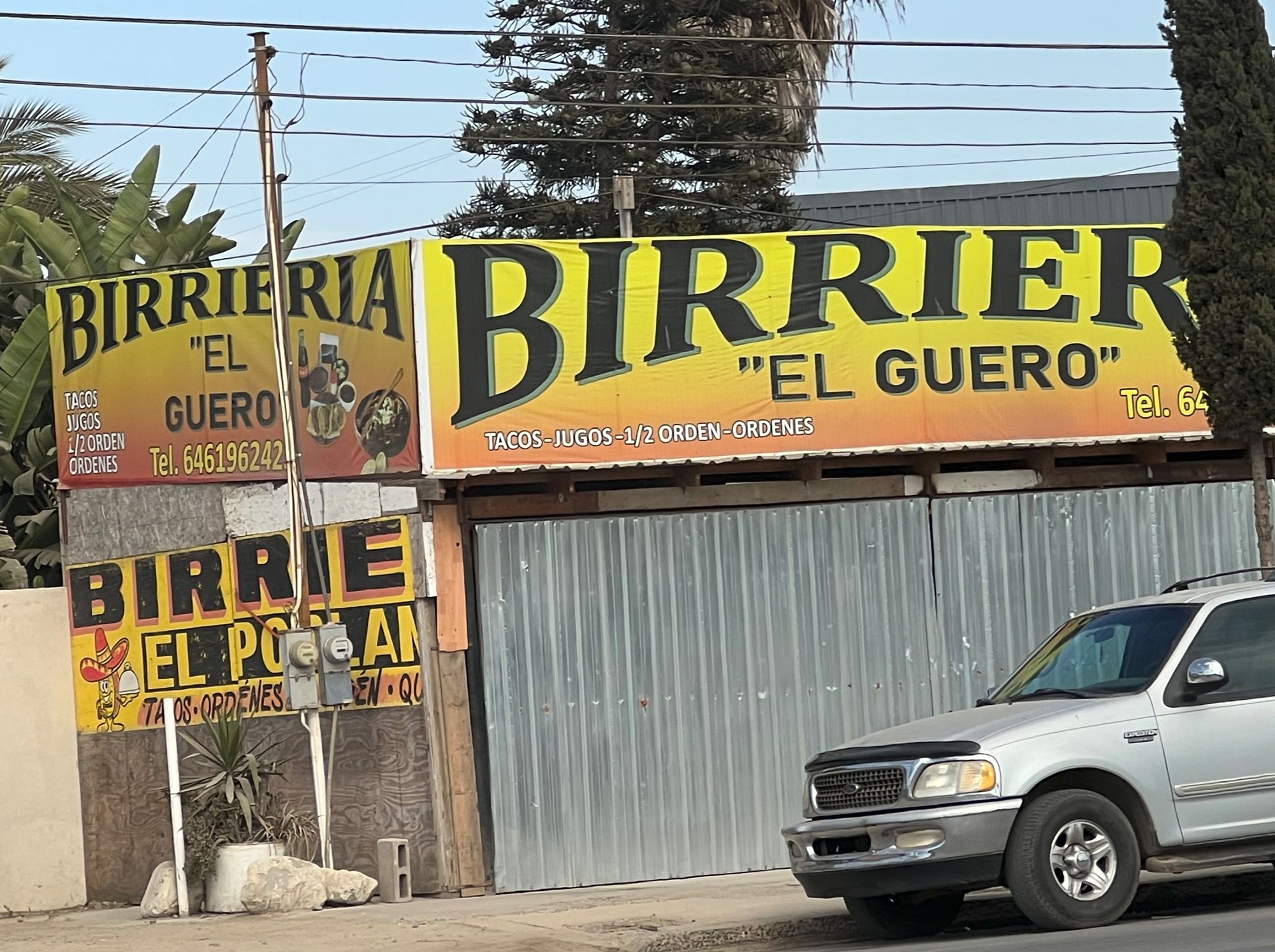 Food & Wine has a recipe (you'll need about 9 hours). The Left Bank Butchery sells ready-made Birria for your next taco night.
---
🌄 Nature Notes: Shared Habitat
How to increase your appreciation of the treasures of the natural world, and nurture its capabilities.
A Haven in the Trees
A new BBC piece uncovers the fascinating story of Druid Heights a little-known counterculture and LGBTQ+ community that once thrived in a canyon forest of Redwoods not far from the John Muir Woods.
From the 1954 to 1977, Druid Heights was a haven for multiple counterculture movements, and a gathering place for people who made deep contributions to art, social understanding, and environmentalism. The community built a number of remarkable low-impact living structures.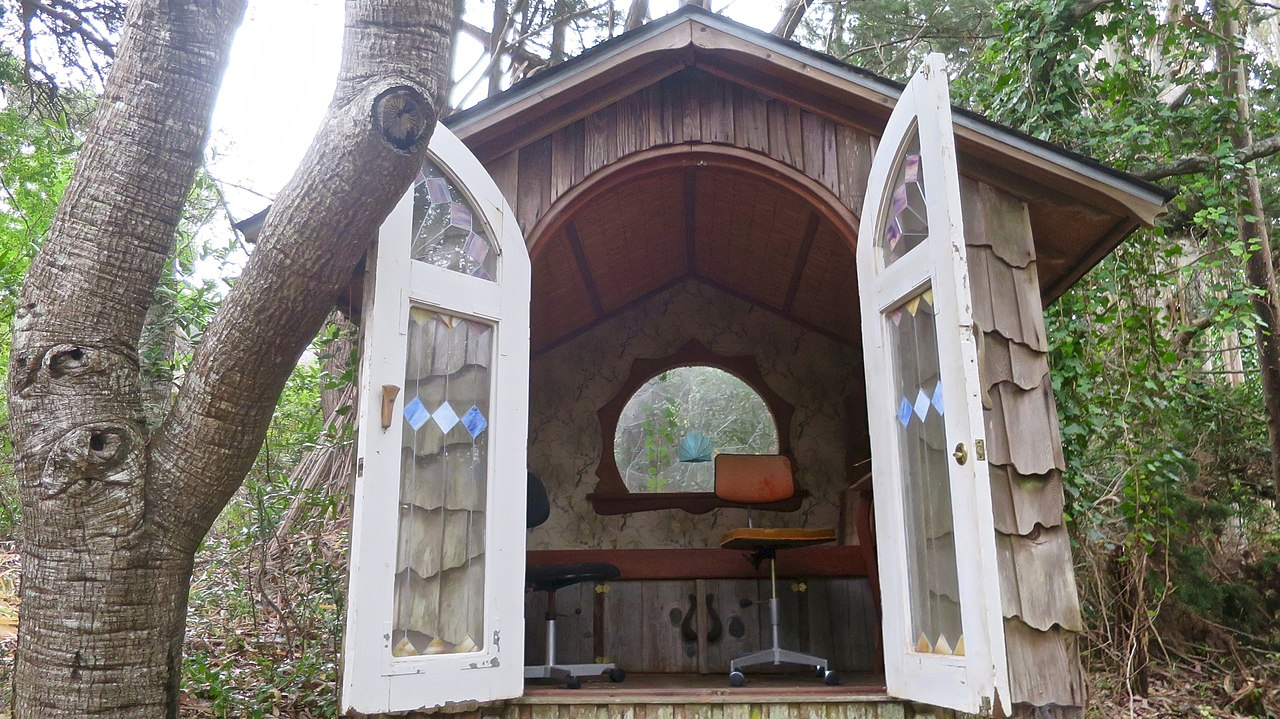 Alan Watts observed that Druid Heights through "imagination and muscle" became a paradise that "has as what people who are only rich find so frustrating because you cannot buy it with money."
The area is now under the care of the National Park Service which doesn't offer official park access due to numbers of abandoned houses and structures that are unstable and slowly returning to nature. But you can see site by hiking the Dias Ridge Trail.  
Shared Habitat
The story of Druid Heights offers a vision of what is possible by embracing the concept of Shared Habitat - an ethic and a way of thinking about humans and nature thriving together.
We humans - wherever we are - should remember we are living in a shared habitat with the rest of the biodiversity of nature.
This shared habitat should be nurtured in a way that sustains both our families and the families of all other living things.
Communities who choose to live in this model create inspiration and enduring value that transcends the short-sighted economic models of their time.
Gary Snyder, the poet laurate of Deep Ecology, who frequented Druid Hills, wrote one of my favorite quotes:
"Nature is not a place to visit. It is home."
This so precisely sums up the ethic of Shared Habitat. If we ever wanted to get economics right, this would be the starting point. The creative change leaders and challengers of the status quo who lived and worked among the Redwoods at Druid Heights were on to something that we should all try to learn more about.  
---
💬 Final Note
Thank you for reading and sharing S3T!
August 21 will mark the 2 year anniversary of the first edition of S3T. That's right! The first edition of S3T - one of four pilot issues - was published on August 21, 2021.
As we approach this milestone, I am percolating some very exciting ideas about how to take S3T to the next level. But I'd be remiss if I didn't solicit and take input from you all. You have made S3T what it is so far and you need to have a voice in defining what the next level means.
So I hope you will take a few moments to send me a note at ralph@ralphperrine.com or via LinkedIn or Twitter to share your thoughts. What I'd specifically like to hear:
What change leadership projects are you working on, and what would be most impactful to helping you be successful? This could be broader than just features in a newsletter. Are there ways that the combined S3T community could help? Are there events or initiatives you'd like to see? Are there ideas we haven't even considered that you think we should think about?
When do you prefer to read S3T (Sunday, Monday? Some other day?)
Which features do you need the most - or more of? (which ones do you consider important for your learning goals, business priorities or career path? )
Which features do you enjoy the most? (these might not be critical for business/work but just intriguing or fun for you)
Are there 1-2 things you'd change or improve?
Are there 1-2 things you hope never changes?

After all this is a newsletter about change. So what kind of a change leadership newsletter would we be if we ourselves weren't willing to change :)
I'm excited. I look forward to hearing from you.
Ralph