S3T Sunday Jan 29 - Tech Workers, Debt Ceiling, BTC WallSt Splitsville, AI & Bigger Data, Omics, the Eddie, 7 Spice...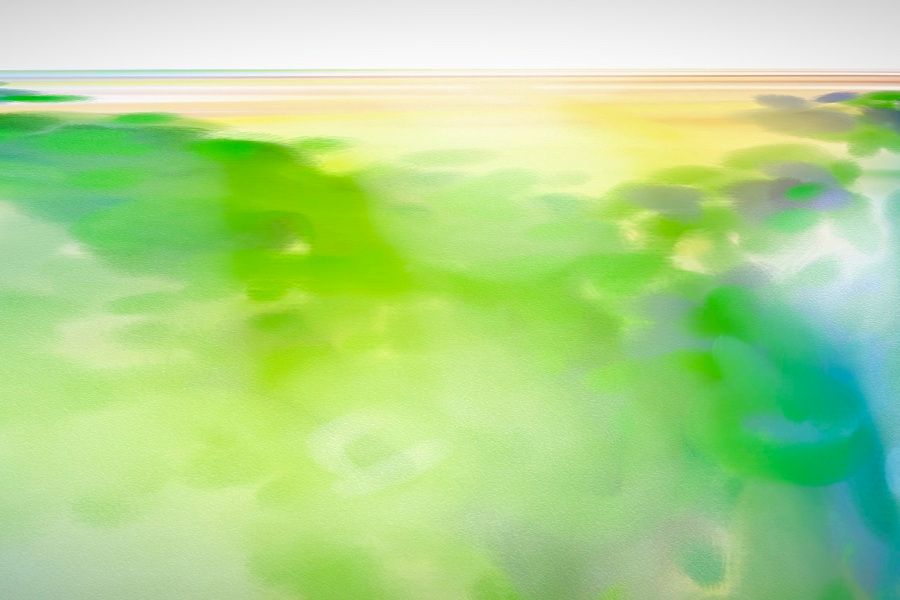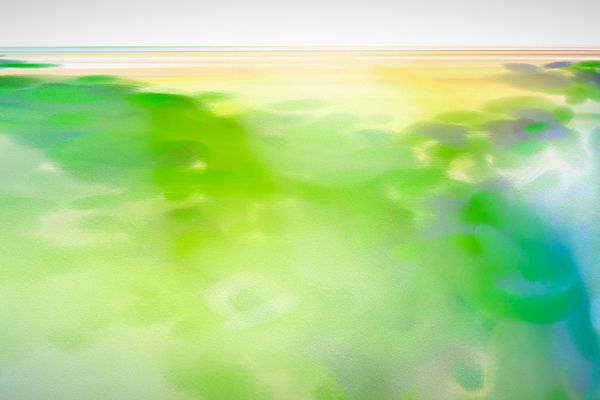 Welcome to your Sunday Edition of S3T (pronounced "set")! If you are a member with paid full-access subscription, check out the latest change leadership and innovation resources in the S3T Topics portal, and the new resources in the curated S3T Tools portal.
---
Macro Outlook
Layoffs - where are the Tech Workers Going?
So far, 73% of laid-off tech workers are finding jobs within 3 months and more than half are earning more in their new jobs. For some, the layoffs have steeled their resolve to never again rely on 1 income, and motivated them to join the ranks of the overemployed.
I ran a non-scientific poll on LinkedIn this week, which seems to align to the points above - the expectation that other firms are continuing to hire in spite of the uncertain economic environment.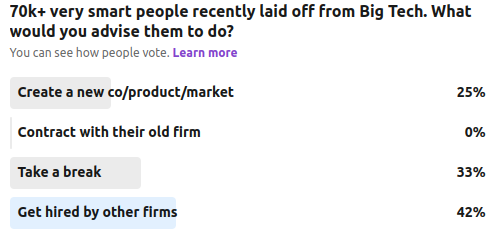 But industry surveys show more layoffs are expected in 2023 - 61% of surveyed firms expect to do layoffs sometime in 2023 according to Resumebuilder.com's survey of 1000 businesses.
Recession and Debt Ceiling Outlook
Bitcoin is up 40% so far in 2023 making it the top-performing asset, but it's unclear how far this run will go. The Conference Board continues to anticipate a recession for 2023, and this along with Fed rate hikes may bring more volatility (and pain) for crypto investors. Nivesh Rustgi has a technical, but worth it, read of how the US Gov debt ceiling situation could impact Bitcoin (and other crypto) prices negatively.
I'm inclined to agree with NLW's recent podcast The Future of Crypto isn't with Wall Street, where he reads a Michael Casey piece on financial innovation outside traditional finance - specifically how crypto is giving lower-income, marginalized communities around the world better tools for regaining control from historically oppressive financial systems. Well worth a read or listen.  
This divergence might be underway already.
The Ups and Downs of 2022
If you look at the 2 charts below, it almost looks like there are 2 different kinds of investors involved.
First, notice the blue arrows that constantly trend up, in spite of the dramatic sell off events (the vertical dotted lines).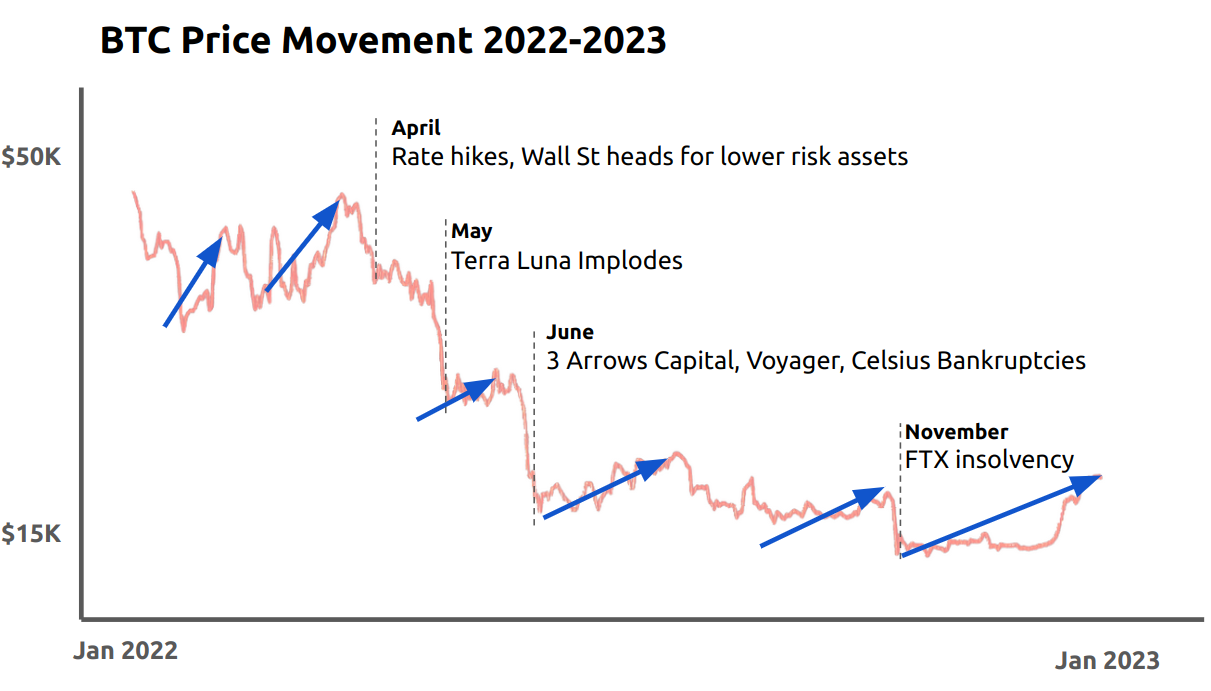 These up trends were significant - notice the percent gains made during these respective up trend periods (Column titled "%Gain")
Chart: Bitcoin Up Trends 2022-2023
To be clear, DO NOT infer from the charts above that one should try to time the tops & bottoms of any market. The point of the chart is, aside from all the precipitous drops in the price, there was this steady upward trend. Where is that coming from?
I think its coming from steady adoption of BTC and digital currencies worldwide. This adoption is being driven by less wealthy, less privileged nations and communities, as well as visionary builders who recognize an opportunity to innovate a more equitable inclusive financial ecosystem. All this is happening largely unnoticed and unreported on, amid the more salacious headlines.
To summarize the downs and ups:  
Sudden price drops: wealthy-nation financial establishments - relinquishing their over-leveraged or over risked positions in crypto as their "casino weekend" turns disastrous.
Steady price increases: At the same time you have another less wealthy group making steady investments, both by investing in and using crypto and by building new capabilities for the crypto ecosystem.
CeFi vs DeFi
This is a perfect time to reinforce the difference between CeFi and DeFi.
CeFi - Centralized Finance - traditional financial entities and their regulators who rely on legacy methods for governance and economic policy. These methods have their good points and have served portions of the world quite well, but also have flaws related to transparency, stability, and equality.
DeFi - Decentralized Finance - emerging financial entities and financial primitives (building blocks) that have the potential to enable better governance, better privacy, and more evenly distributed prosperity globally. In spite of their promise, these entities have severe maturity gaps and steep learning curves for all involved.
The messes of 2022 were driven by naive (Do Kwon) or unscrupulous (Sam Bankman-Fried) individuals wearing DeFi's mantle but leveraging CeFi's money and accepted practices (offshore accounts, cash for influence, insider actions etc).  
I realize this may seem biased in favor of DeFi, so let's peel back the layers of the FTX situation specifically, and the behaviors of Sam Bankman-Fried (SBF):
SBF should not have been able to do what he did (moving money around without anyone else knowing about it).
SBF was only able to do that because he was managing assets in a system constrained only by CeFi provisions.
Had he been working inside of a DeFi system - one fully controlled by smart contracts and governance votes - he would not have been able to do what he did. Anything done would have been transparent; he would not have had the ability to keep it secret.
So when you hear people saying "FTX (or other scams) wasn't DeFi", they're not saying everyone in CeFi is bad and everyone in DeFi is good.

What we're saying is an individual was able to behave the way he behaved because he managing crypto assets outside of a decentralized finance arrangement.

DeFi has run-time controls that CeFi doesn't. CeFI is vulnerable to human misbehavior; the best we can do is put in place software controls, separation of duties, and audits to try to ensure that the right actions are taking place and catch bad actors before too much damage has been done. This approach is better than nothing, and continues to improve. But ultimately CeFi's day-to-day integrity relies on the day-to-day behaviors of humans.
Day-to-day operations of DeFi platforms in contrast are controlled by smart contracts - not human behavior or committees. These contracts are written at design time and enforce consistent adherence at run time.  This is immutable unless there is a governance vote that allows for changes to the smart contracts which control the on-chain activity. The only way to change this is, is to either have a governance vote, or to stop the system (an event disruptive and visible to all).
Again, the point is not to declare one good and the other bad. We should build a bridge between the two and take a learning mindset. How can we make things better for everyone?  
What to anticipate going forward
Financial establishments of wealthy nations will continue to make cautious/capricious use of crypto - occasional FOMO-based investment sprees followed by sudden panic exits.  
The rest of the world, including the visionary builders and innovators will continue building more and more compelling capabilities, and adoption will continue.
There definitely are newer better solutions emerging from blockchain-based architectures and their use cases for better forms of money, governance and collaboration. I look forward to continuing to explore and learn with you on this journey.  
More resources:
---
Big Data, Bigger Data
You may not hear the Big Data buzzword as much anymore, but the world's data continues to grow exponentially, driven by proliferation of consumer and IOT devices, as well as the Omics - an emerging mix of new data categories beyond traditional healthcare data types like claims and clinical records.  
The word "omics" brings to mind Genomics, but more categories are emerging: Biomics, proteomics, metabolomics, epigenomics, lipidomics and more. Each of these represents a new universe of data and information:
new taxonomies,
new categories of sensors and data gathering processes,
new data schemas,
new academic learning paths,
new professional disciplines,
new governance and ethics obligations, and
many many new use cases
For a glimpse of how Omics is developing, take a look at the Genomic Data Commons Data Portal and the TCGA Omics-Chart portal (registration required). Notice the scale and type of data already available.
Truveta - a shared data platform governed by 25 health systems - is another example of data growth. Truveta has aggregated an exabyte of healthcare data - a million Terabytes - covering 75 million patient journeys from diverse groups across all 50 states.
There are many more examples - in healthcare and other industries.
Bigger data needs AI
This growth is making AI a more indispensable kind of infrastructure...not a nice to have, but a necessity, to help us stay on top of, and actually make proper use of this growing mass of data.
AI - Machine Learning but specifically Deep Learning - offers more efficient ways to analyze data. Vastly more efficient than exposing data to individual analysts armed with traditional analytics tools (Deeper Dive here).
Don't get cornered by asking the wrong questions
This growth of bigger data and AI has changed the fundamental questions that Analytics and IT leaders should be asking. The default questions you often hear:
What analytics tools should we give teams?
How do we create more impactful analytics products (dashboards, notebooks, reports)?
How do we protect or mask the data so only the right people have access?
These questions miss a vital point (the accelerating size of the data) and steer your organization into a corner:  
Taking smaller less useful chunks of data
Processing them with less efficient methods
Delivering artifacts instead of operational results
The dead end: you ultimately won't be able to afford to do anything impactful. Funds will get consumed with governance, data protection and payroll costs, supercharged by low-efficiency analysis tools and decision churn due to too much data / not enough time.  
The questions going forward
Leaders who recognize the inevitable progression of bigger data and AI, ask a very different set of questions:
How can we get access to the largest most un-reduced set of data?
How do we connect that data directly to the most powerful AI processing?
How do we make sure that the best expertise has unfettered access and ability to work in an interative manner with the data and the AI processes?
How will we do this with transparent impeccable ethics that honor the individuals represented by the data and meet the regulatory obligations of the governments that serve those individuals?
The graphic below illustrates how these 4 crucial ingredients come together to create truly impactful AI.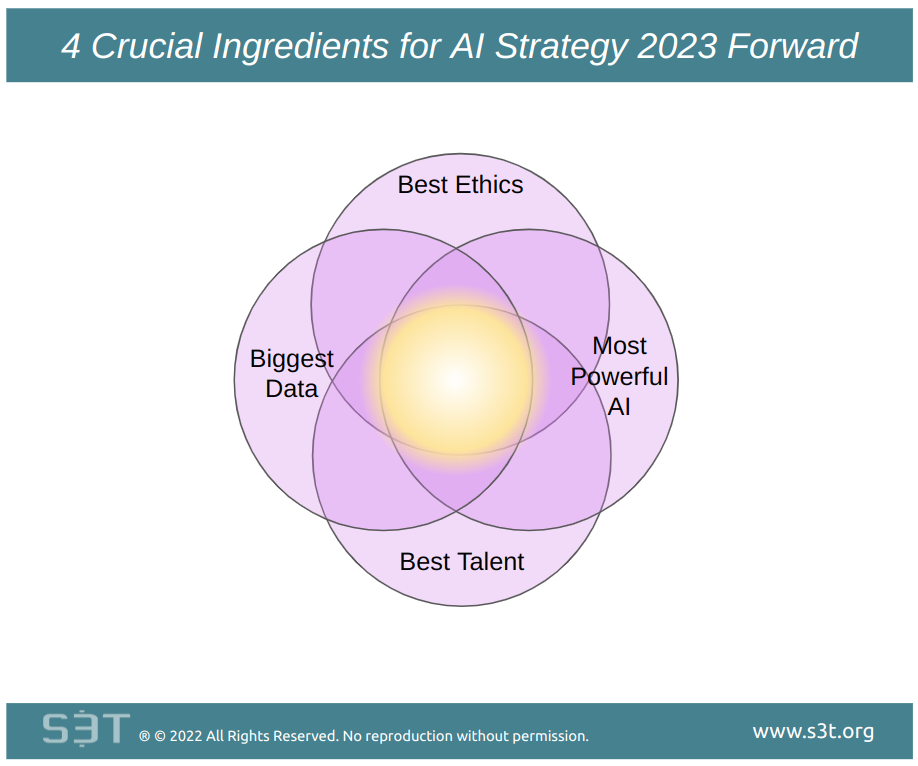 Obviously these questions take in you in a direction that today's go-to IT and business strategies may not have a lot of answers for.
Leading companies are starting to try other approaches to solving for this, for example, looking at employee sharing agreements instead of excessive masking and tokenization of data. I look forward to digging into this further in future editions of S3T.
The University of Colorado recently completed a study of the CarePath AI Model that the Innovation Garage developed and deployed with the Blue Cross NC clinical team. The study found that the use of the AI model helped care teams identify and prevent more than 60% of 60-90 day hospital readmissions due to preventable relapses and complications. The process of developing this was long, laborious and iterative. But the results are worth it.
It succeeded because it embodied the "crucial ingredients" approach depicted above.  
---
🍱 Sensible Ideas
I'm blessed to be in a family that knows their way around the kitchen and the campfire. So each week I share what I call "sensible ideas" for good times and good food!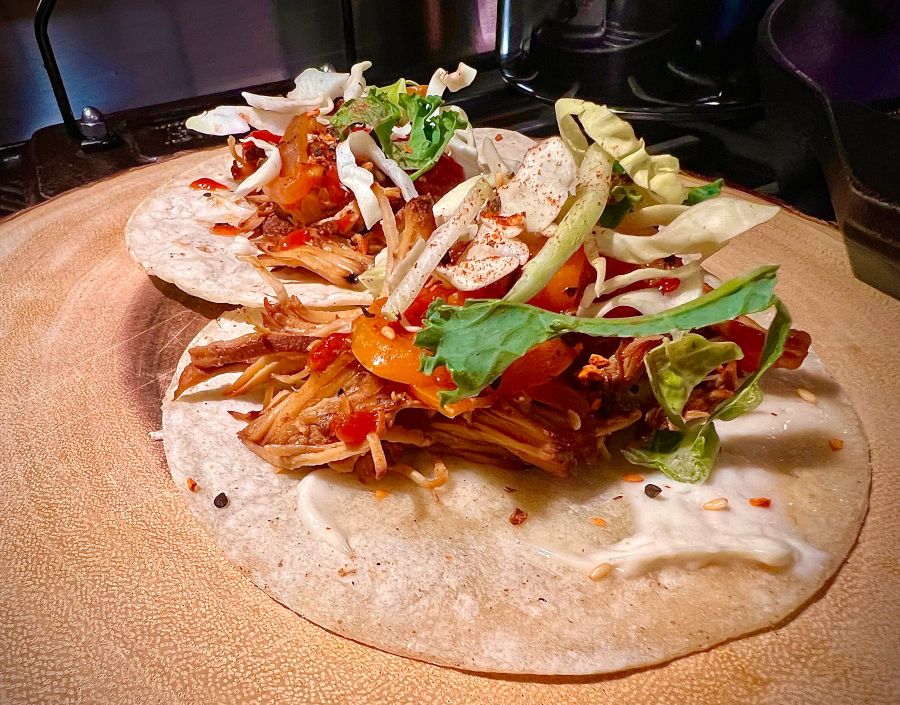 Seven Spice - your lucky number for good eats
Japanese Seven Spice pictured here on Teriyaki Chicken Taquitos, originated in Edo (the original name of Tokyo) in 1625 (full history here). The inventors who ran a medicinal herb store called it the "Chili of Seven Colors".
Its seven ingredients can vary somewhat, but generally follow this pattern of 2 peppers, 2 sesame seeds, flavor elements and seaweed:
Red Pepper
Sichuan Pepper
White Sesame Seed
Black Sesame Seed
Ginger
Orange peel
Nori (seaweed)
You can probably find Seven Spice at your local grocer, or definitely at your Asian food store. It also is known as Shichimi.
Seven Spices has complex flavorful heat that sharpens the flavors of fusion dishes like my Teriyaki Chicken Taquitos pictured above.
How to make those Teriyaki Chicken Taquitos
These are simple and fast to make: Hot Corn Tortillas. Smear a little mayo on the tortilla. Drop shredded Teriyaki Chicken, then squeeze some Siracha onto the chicken. Add Mini-pepper salsa and Kale slaw (that's just me, put whatever you like).
Don't forget the last step: Sprinkle on the Japanese Seven Spice - generously.
Fold 'em up and eat 'em!
---
Nature Notes
Appreciating the treasures of the natural world, and learning how to nurture their capabilities.
Eddie Surf Invitational
The Eddie happened this week at Waimea Bay (pictured above on a calm day) at the Oahu North shore! This legendary surf event that has only been held 10 times because it is held only when the surf is consistently 20ft or higher.  
This year 6 women surfed the Eddie - a first. Keala Kenelly - probably the greatest female big wave surfer of all time was there, and in keeping with her big wave trailblazer spirit, commits unflinchingly in this epically insane wipeout (clip below).
Luke Shepardson - a North Shore lifeguard won the event - and then went right back to work. To learn more about Eddie Aikau visit www.eddieaikaufoundation.org
Surf ecosystems are such a critical part of our planet and provide vital benefits for the plants, animals, water systems not to mention the benefits to human happiness and well-being. Check out Savethewaves.org to learn more about surf ecosystems and how to nurture them.
---
💬 Final Note
Thanks again for reading and sharing! Its ok to forward this email to a friend or colleague to share a valuable insight with them. You can also continue the conversation on Twitter, LinkedIn or diamondapp.com if you prefer a decentralized social platform. I'd love to hear what you are working on.
Thank you for the change you are leading in your corner of the world! Hope you are all S3T for a successful week!
Ralph