S3T Aug 25: S3T turns 2!, Change Leadership Starter Kit, BRICS, CBDC, Palau, 4 Guardrails for GenAI in Healthcare, PBMs, Weeds, Necrofauna
---
🔊 Listen to this newsletter on the S3T Podcast
Welcome to the Aug 25 2nd Anniversary Edition of the weekly S3T Newsletter:
S3T Turns 2!!! - Yes, the very first edition of S3T was published August 21, 2021. Reflecting back on the journey so far, and what's next for the S3T Community.
Change Leadership Skills: A starting point planner for driving your first change leadership effort. Feels scary, but you can do it.  
Macroeconomics: Central Bank Digital Currency projects world wide, BRICS outlook, Sources of inflation in healthcare
Nature Notes: Rethinking Weeds and Necrofauna
For Paying Members: 4 Guardrails for GenAI in Healthcare, plus Industry Brief: Pharmacy Benefits Managers under increased scrutiny.
---
S3T Turns 2!: Reflecting back on the first two years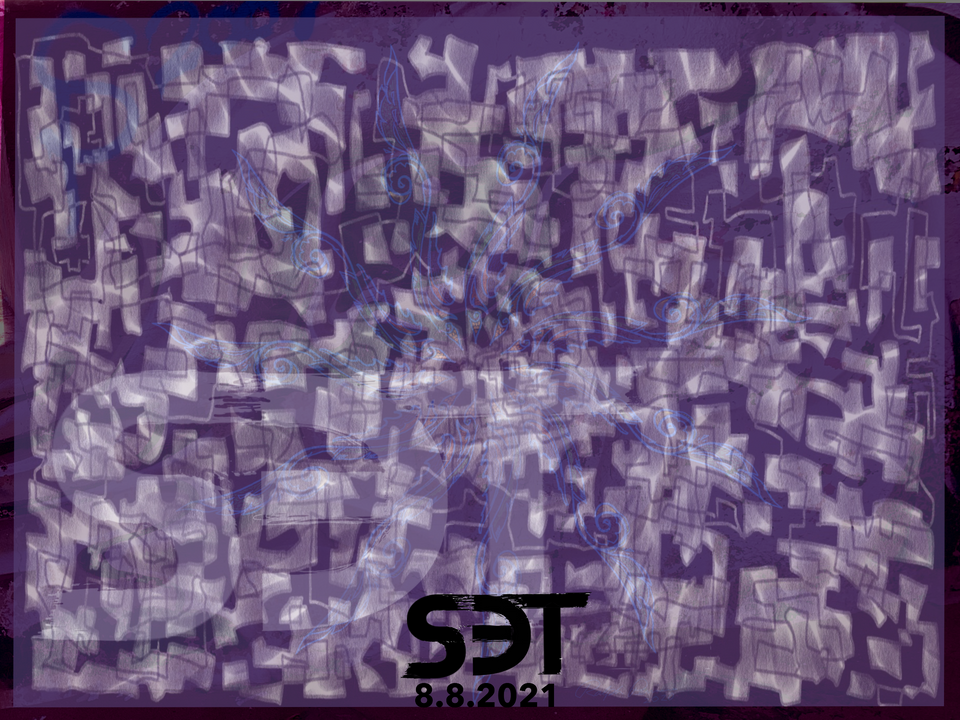 Hard to believe it's been two years this week since the very first edition of S3T was published on August 21, 2021. This was the first of several pilot editions published in the last half of 2021.
In January of 2022, the regular weekly edition was launched. Since then we've launched a paid membership and the S3T Podcast. I've deeply appreciated and learned so much from my interaction with S3T subscribers and members, and am so excited about the continued evolution of S3T. Stay tuned for some great new updates. Thank you again for reading and sharing and supporting S3T.
Why S3T Matters: Today, there are more complex issues, more people with needs, and more is at stake than perhaps ever before in history. It means all of us have the opportunity to learn and continuously improve our change leadership skills and perspectives:
how to notice where change is needed,
how to drive thoughtful change and innovation, including how to evaluate and influence the changes underway
how to achieve and sustain better outcomes,
how teach others to also succeed at change leadership.
Change leadership is the most critical skill of the 21st century. The size or scope of the change is not what's important. What's important is the ability to make a change happen - to lead change well.  That's why I'm so passionate about the mission of S3T to equip and inform change leaders, and it is also why every edition of S3T is designed to help you:
learn and sharpen key change leadership skills
deepen your understanding and insights on key changes happening in emerging tech and the economy
stay on top of key shifts and trends that impact your communities, customers and stakeholders.
Thank you again! I appreciate so much the support and attention you give to S3T every week, and look forward to continuing our journey - learning and having an impact -  together.
---
Change Leadership Basics: a starter kit for your first attempt
One of the core tenets of S3T is that everyone can be, and needs to be a change leader. But perhaps you feel that you've never had any experience leading a change, or maybe you know someone who has the potential to be a change leader but needs some encouragement to help them build their confidence and get started.
I want to share how simple it is for you to get started as a change leader. So here is a simple planner with 5 habits that will help you start driving your first change.
Habit #1: Notice
Without judgments or conclusions, just notice - start to be aware of what it is that prompts you to want to change something.
What kinds of things catch your attention and bother you?
What kinds of improvements do you think could be made? Are these changes things that are in your power to change, or do you need to engage others to help?
Could 1 person do it? Or would it take a lot of people and work? Or could 1 person help others drive the change? Could you help start the process of getting people more aware of the need for change?
Habit #2: Journal
Write down your observations and thoughts about what you notice (as recommended above), and what you think should be done. Do you see a better outcome that is possible? Write it down. Do you see a better process or a better solution that is needed, in order to enable that better outcome? Write it down. Keeping a journal of what you are seeing and learning can provide 3 benefits over time:
It will help you sharpen your thinking and ideas. As you re-read and reflect you'll start to understand the change leadership opportunity better.
It starts to give you something tangible you can share with others (and get their help refining it).
It will also let you go back and retrace your learning and leadership journey over time. This can be instructive and inspiring not only for you but for others.
Habit #3: Connect
Connect with people - who else is concerned about this issue or opportunity?
Connect with projects - what kind of companies, non-profits or other organizations might already be focusing on this?
Habit #4: Plan a path forward
Get with a few other committed individuals and make a plan together.
Find a mentor or coach who is willing to help you on your learning journey.
Write out what you believe needs to happen over a given timeline. Write an end outcome and then work backward through the steps that need to happen to get to the desired outcome.
Use the resources in the change leadership series (provide a link to the learning path) to continue your learning.
Habit #5: Commit Daily
Committing to being a change leader, starts you on a journey of profound personal and professional growth. You'll learn new ways of seeing, communicating, and working. When you lock in on a change that you want to make happen, whether that change is at a personal, team, or industry level, you're tapping into an inner reservoir of determination, vision, and resilience.
You'll need it. The road will not be easy, and you may sometimes doubt whether it's worth it. But change leadership is forged in the crucible of challenges. When you lead thoughtful change, not only do you create brighter more secure futures for others, but you also discover the depth of your own strength and purpose.
---
Macro Economics
Republic of Palau Stablecoin

The Republic of Palau has launched a US Dollar backed stablecoin in partnership with Ripple a 10-year-old carbon-neutral blockchain. The stablecoin leverages the Ripple Central Bank Digital Currency Platform - Ripple's end-to-end solution that allows central banks to issue their own central bank digital currency.
Central Bank Digital Currencies

Mastercard is launching a Central Bank Digital Currencies Partner Program that it says will be focused on "greater understanding of the benefits and limitations of CDBCs and how to implement them in a way that is safe, seamless and useful." The initial set of partners includes Ripple and Consensys.
Evolution of International Finance

90% of countries are exploring or implementing Central Bank Digital Currencies in hopes of optimizing cross-border payments. In addition, some believe that CBDCs can bring social benefits: increasing financial inclusion and bringing banking services to unbanked communities. Others, however, worry that CBDCs could pose serious risks to individual privacy and human rights.
For the latest snapshot of Digital Currency projects around the world, see the Central Bank Digital Currency Tracker here: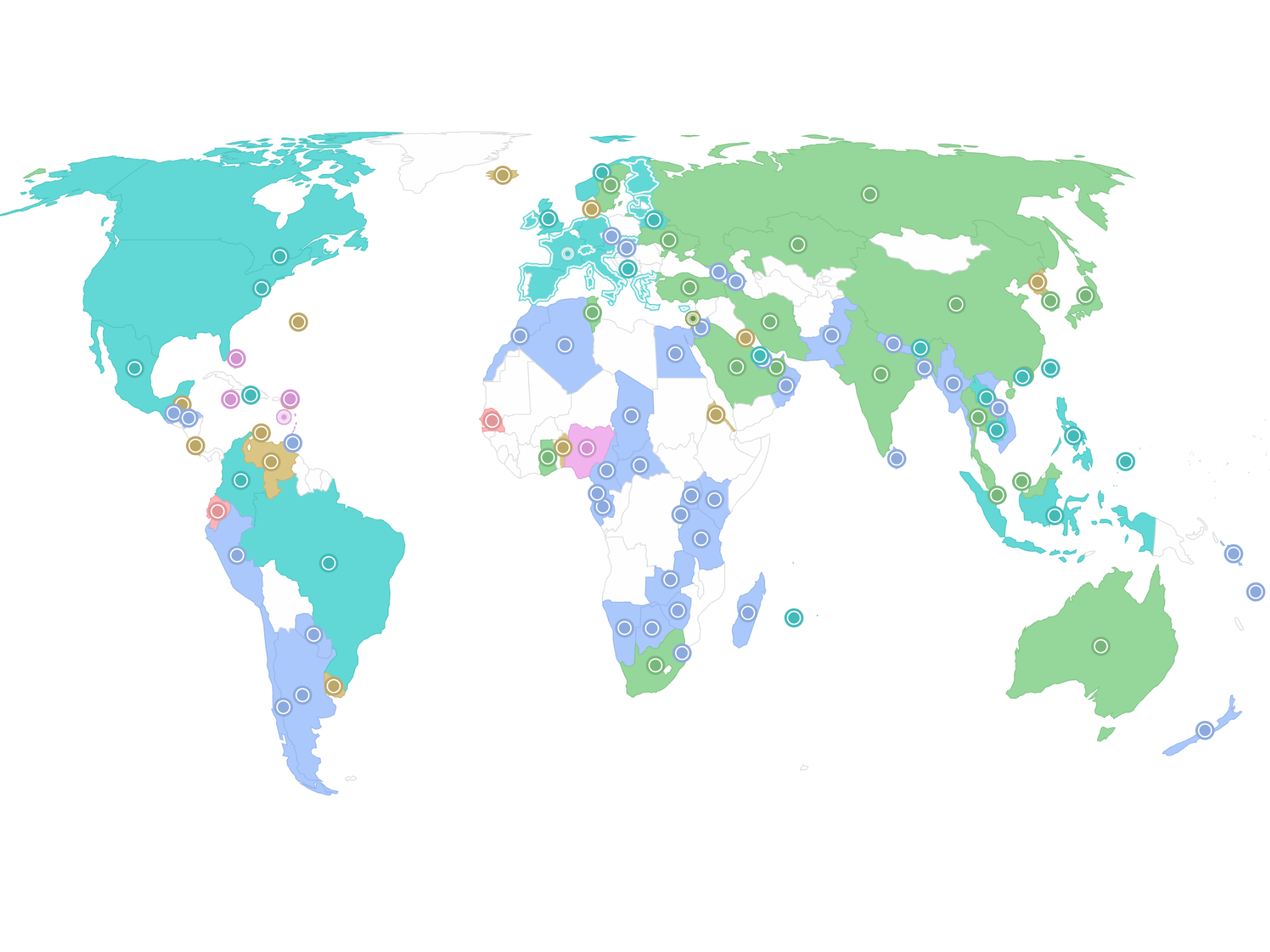 BRIC Summit 2023

This week the BRICS trade organization (Brazil Russia India China South Africa) gathered for their summit in South Africa under the watchful eyes of the international press. Some seem to be rooting for BRIC nations to dethrone the dollar (Le Monde) while others recognize the road to that outcome would be tricky.
As noted previously in S3T, the BRICS nations may not have the alignment and shared interests necessary to create a new global trade and finance powerhouse. (See this 2015 WEF analysis, and this more recent piece).
Complicating matters, China, the ostensible lead financier in this group, is wrestling with a complex set of internal economic issues, including an excessively high youth unemployment rate of 21% (see below). To illustrate the severity, the US Youth Unemployment Rate for the same age group is 8% (nothing to be proud of, to be clear).
(Find more great infographics at Statista)
---
Also in South Africa: Change leadership in action
As shared in this interview about Aubrey Strobel's new short film, a surfing school in South Africa did a Bitcoin fundraiser and used the proceeds to rebuild their facility. The film also covers the local grassroots efforts to make surfing more diverse and inclusive, as well as the emerging use of Bitcoin as a financial building block in disadvantaged South African communities who lack access to basic banking and equity. Inspiring example of the unnoticed good work happening in communities around the world.
---
Data Points: Sources of Inflation in Healthcare
As noted in previous editions of S3T, individuals and families are impacted by forms of inflation not adequately measured by the Consumer Price Index (CPI) and other standard measures of inflation.  This kind of inflation was impacting patients and communities long before the 2021-2022 price spikes caused by the pandemic.
This section shares a few recent data points about how healthcare costs have been inflated by corporate actions, rather than by general economic factors such as interest rates and worker salaries.  
---
🐟️ Sensible Ideas for Summer: Pink Snapper on the Grill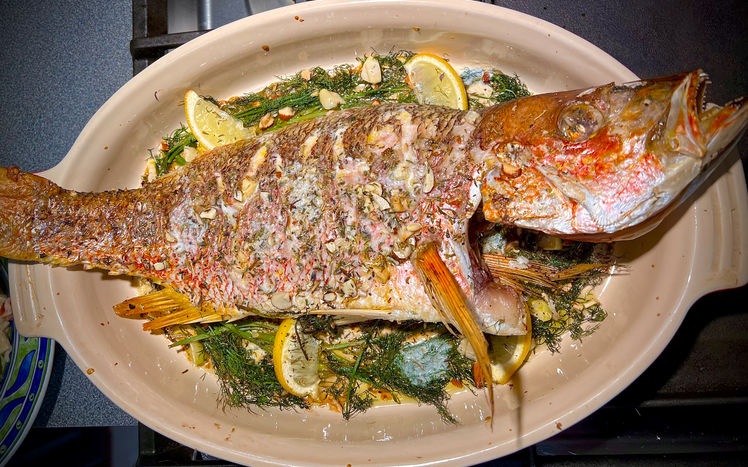 Clean the fish and make cuts in it (so it can soak in the flavors and cook more evenly). Then coat the fish with Olive Oil & Salted Butter laced with walnuts and Provence Herbs, rock salt and pepper. Stuff with Fennel Sprigs. Cook on grill, turning carefully and re-applying the Olive Oil / Butter coating. When done, sprinkle with lemon, let it rest on a large bed of fennel with lemon slices. You probably can't eat this by yourself, so invite your crew over.
---
💮️ Nature Notes: Rethinking Weeds and Necrofauna

Plant Prejudice
Plant blindness - the inability to recognize and appreciate plants - is what some are calling the all too common and unfounded prejudice against native wildflowers. We call them "weeds" but as this piece notes, these native plants including poison ivy are vital to pollinator survival.
Necrofauna: the good, the bad and the inevitable?
Great listen on the risks and rewards of Necrofauna - species brought back from extinction. The tools used for de-extinction can also be used to enable gene editing systems that detect and disable deadly diseases before they infect an animal. One example cited: Harvard's woolly mammoth resurrection project team is now helping to create a CRISPR-based system to save elephants from EEHV a deadly herpes virus currently impacting captive and wild elephant populations.  
---
For Paying Members: Strategy and Tactics

Two special segments for Paying Members:
PBM Insights and Talking Points for Decision makers: Navigating the industry shift as Pharmacy Benefits Managers (PBMs) come under increasing scrutiny.
4 Policy Guardrails for GenAI in Healthcare. As the healthcare industry explores GenAI, healthcare leaders and innovators can manage risk and increase their chances of better outcomes via 4 critical guardrails.
Sign up today for your paid membership and get a 14-day free trial!
This post is for paying subscribers only